Published on Dribbble RSS by Hittter / Views | Uzhik13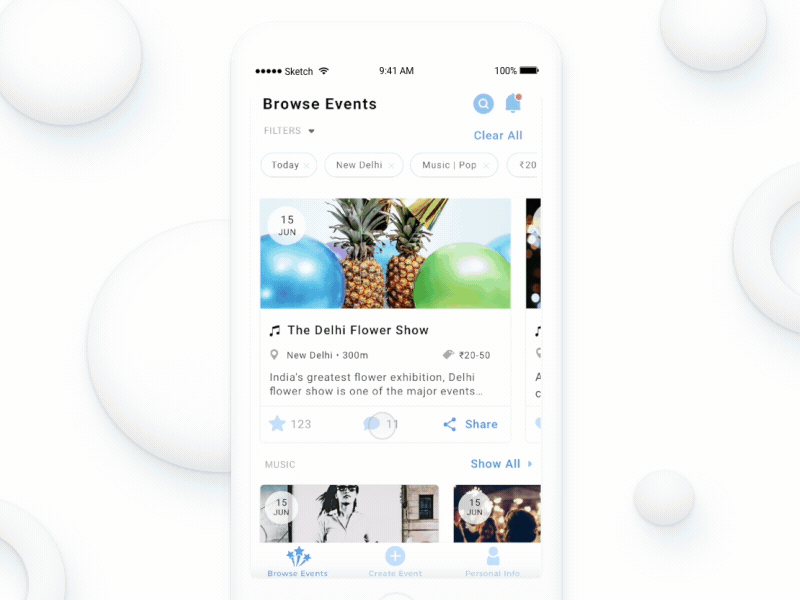 Hi everyone.
Please meet a new project called AaoMilo. This is an Event app built with Ionic which enables users to explore and finding out more things to do. The user can also publish his own private and public events. This a great app with following functionality: browse events, create events, create venues, attend events and buy/sell tickets as well.
Stay tuned and follow us at Netrix for more updates. Hope you will get out of our future projects a lot of inspiration to come up with your own ideas.
Netrix is a digital agency specializing in Product Design. Our specialities include but are not limited to: Product Design, Mobile Design, Web Design, Mobile Development, UX Design, UI Design, Responsive Design, and Interaction Design.
We will be posting a lot of cool things in different areas of expertise from fitness to crypto, to logistics, to learning, travel and many more.