Published on Dribbble / Popular | Joshua Krohn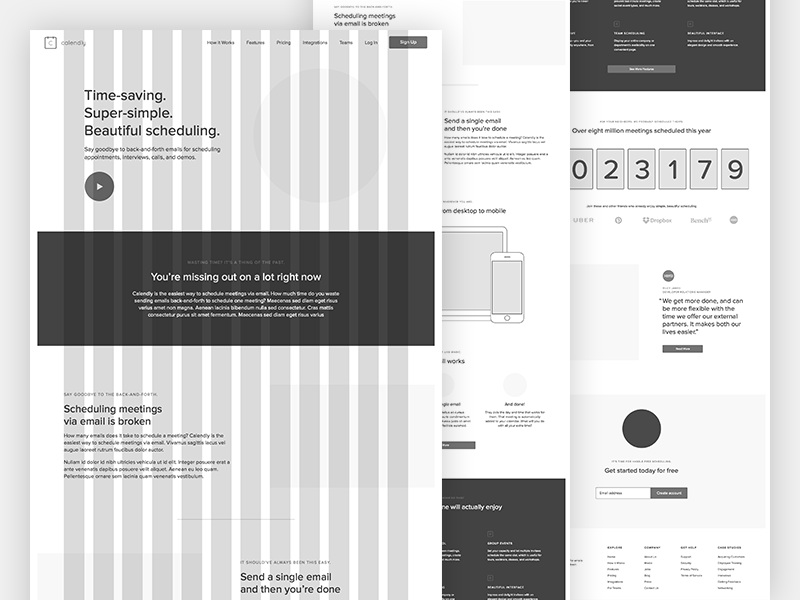 Here's a look at some early wireframe work for the Calendly homepage. Nearly every time high fidelity wireframes get posted, I get questions on why I work this way.
You're in luck. I just published an article about my process on the @[742099:Sidecar] blog.

http://ift.tt/2paEwVK
Enjoy!
––

Looking for a design agency? We would love to hear about your needs. Email us hello@focuslabllc.com.