Published on Dribbble / ui | Dragos Axenti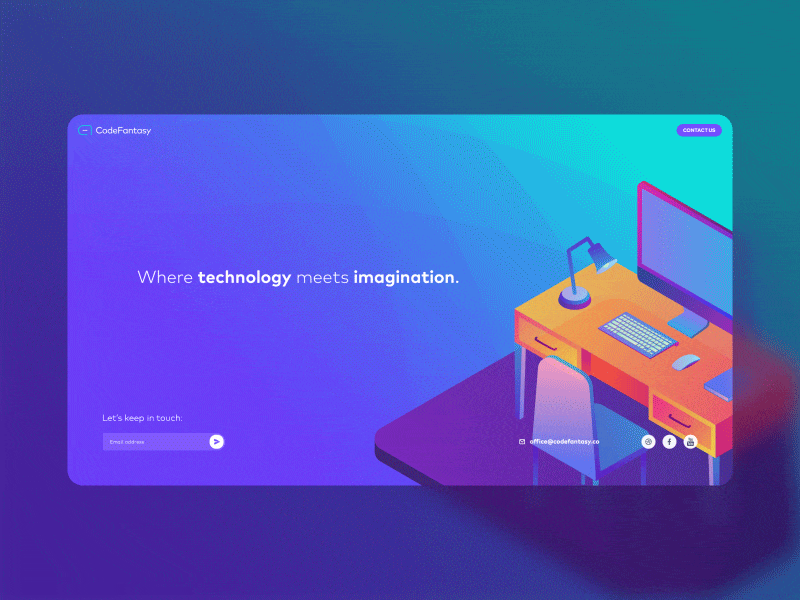 Code Fantasy is a place where technology pushes imagination, a perfect blend that gives birth to true pieces of art.
The animation speed was ment to be slower than usual, thus the main focus being the Headline and Illustration transition. The illustration is based on the Griso icon set, made by @[1426950:Mon Bui]
Live version of this page is in development.
– Like this shot and keep gradients alive

– Follow me and CodeFantasy to see more related works.