Concept – Climbing Training App – Starting a training session
Published on Dribbble / ui | ⍨ Samuel Medvedowsky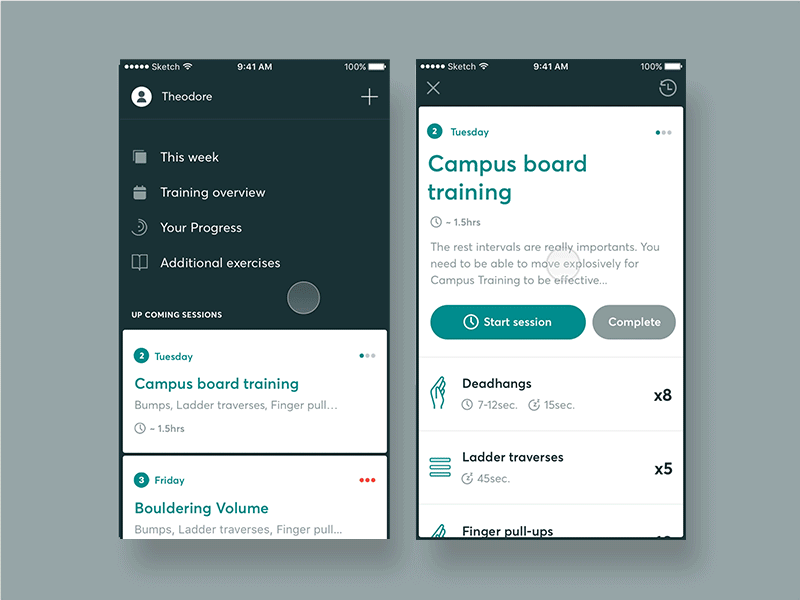 👋

Hey guys,
I'm climbing quite a lot these days, and wanted to really focus on improving my climbing. I digged into technical stuff to set up a proper training planning. I found it so complex and technical that I though of an app concept which helps you improve your climbing whether you're a casual climber or a competitor. It basically act as a coach.
When creating your account, you provide details about your climbing habits (indoor, outdoor, bouldering, sport climbing, area of improvements etc.) and it creates a planning tailored to your needs, so you don't have to wonder what you should work on.
From the homescreen you can easily access your upcoming sessions, and start doing the exercices that have been put together just for you. In this example it's a campus board session (focusing on arms and finger strength).
I'll post some more screens and interactions as I work on the concept.
Hope you'll like the interaction. If so, Press L to show some ❤️😻