Feed, Search and Profile screens animation for Glo! app
Published on Dribbble / ui | Zhenya & Artem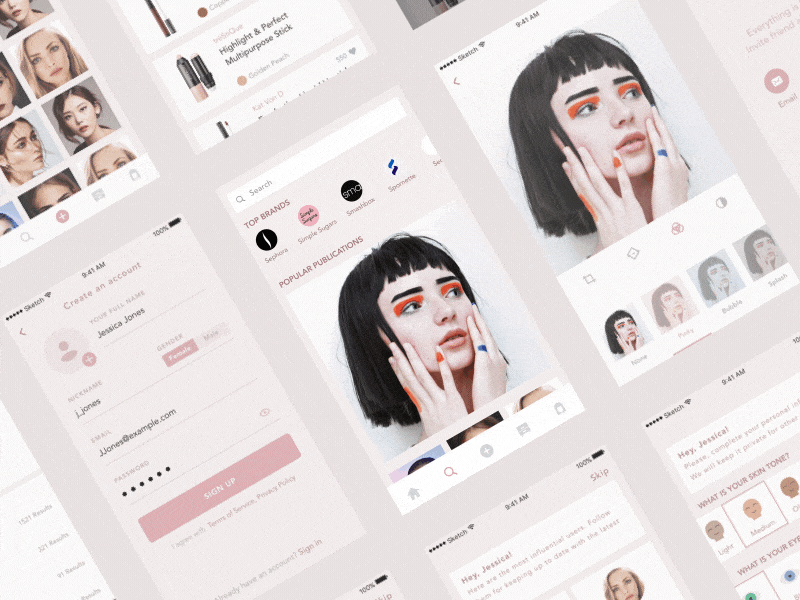 Hey friends,
This is a new shot featuring feed, search and profiles screens animation for a very cool beauty and cosmetics app the UI/UX of which I created.
What's Glo? It is a new mobile app that strives to be the one and only place for true cosmetics and beauty fans.
It allows you to do many great things like:

– share your looks with great selfies;

– discover the beauty products your friends and the best industry influences are using;

– find out what similar people do with the brands;

– leave ratings and reviews for the products;

and muuuuch more!
To cut the long story short, just get the app from the App Store to embrace your beauty, have fun and show how creative you are!
I am always eager to hear your feedback!
Press "L" to appreciate it