HIKE – Explore Nature
Published on Dribbble / ui | Hej – a design company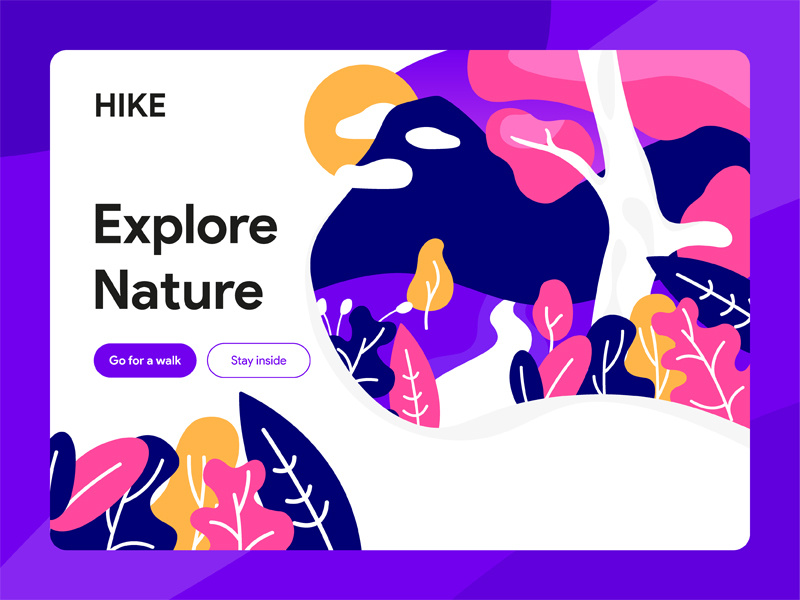 Thank you Dribbble for being such an awesome community!

You guys inspire me to make stuff again! Even if it's just for fun! It's been a few years since I have made something like this with so much fun and it's all because you give me the energy to do so!
In this project I didn't give up when it got hard. I struggled with the colour scheme for so long, but I kept going. It felt great to let myself expiriment and fail without being afraid to do so or without the need to be perfect in one shot.
Thanks everyone that follows me! Really great to see people love my work, it really lifts me up! 😀
Hope y'all like this one! Peace <3