Published on Dribbble / ui | Adam Kozel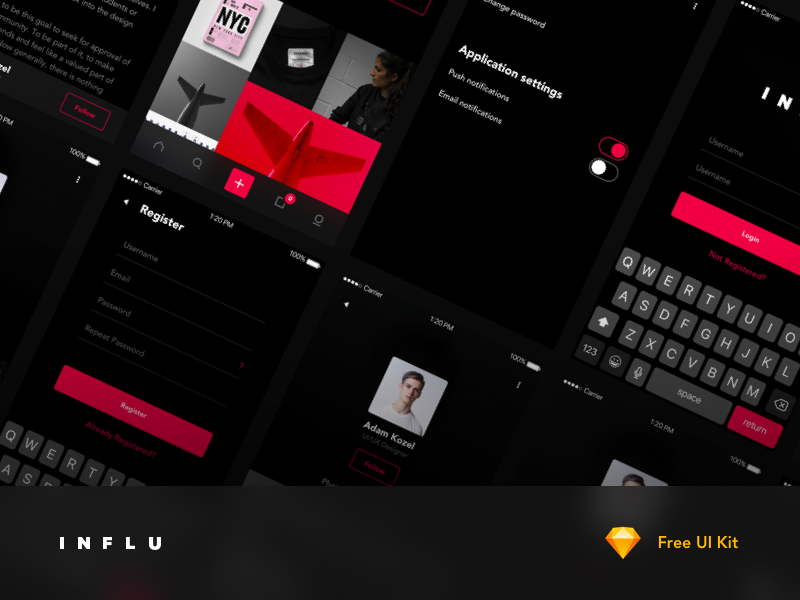 I have spent more than 100+ 🕑 hours working on this UI Kit, mostly at nights after school when I've had finished all my work I've had to do. But I decided to give it away for free to awesome design community 👩‍💻.
👉 So please if you like it please show some love and comment, thank you all!
Want to see behind the scenes?

Check my

Instagram Stories to see more of my work and daily insights into my work process