Insure Landing
Published on Dribbble / ui | Eleken.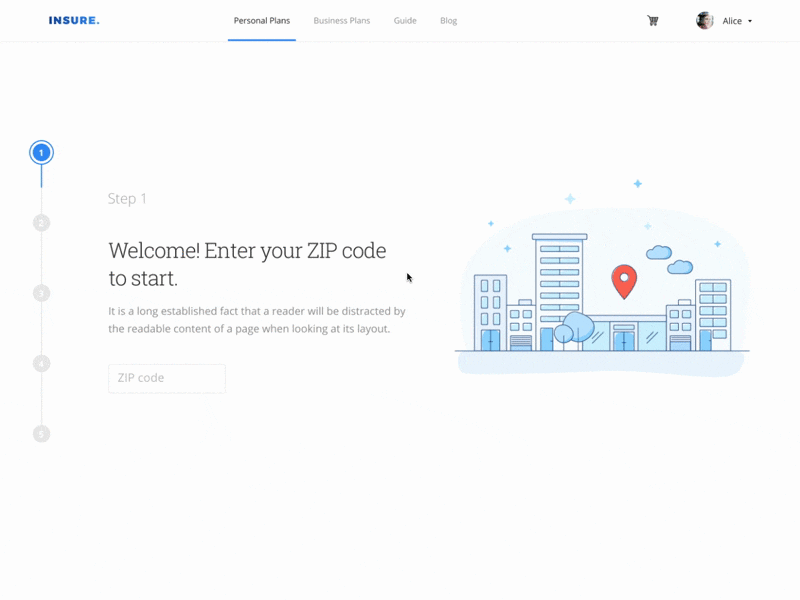 Hey, there!
Take a look at the landing page concept for insurance aggregator.
Take all necessary steps, enter your info so that Insure can deliver the most accurate results. It generates the broad list of health insurance plans for both individual and business needs.
Stay tuned! Tomorrow – more 😉


If you are willing to discuss your project ideas, drop us a line – work@eleken.co





Follow us

Facebook | Twitter | Behance