InVision – Design Education Illustrations
Published on Dribbble / ui | Jack Daly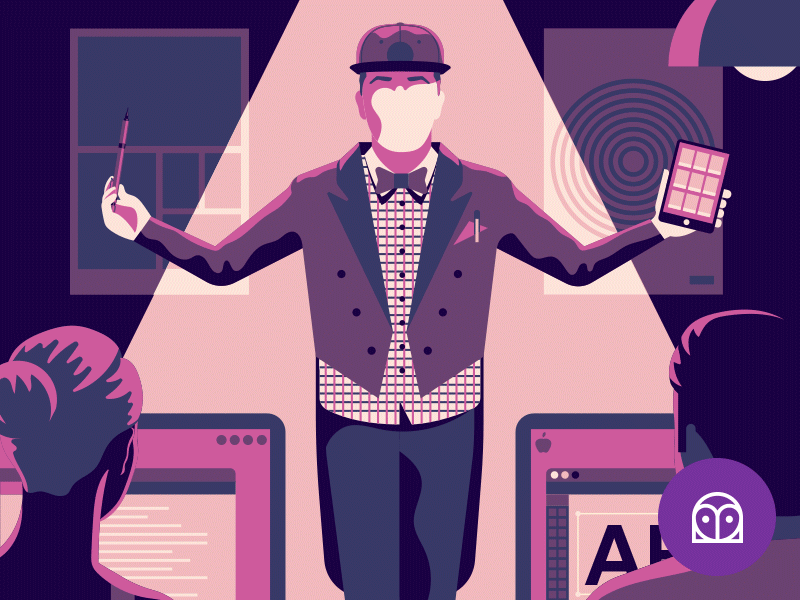 Next week, the InVision team will share an incredibly exciting project we've been working on for quite a while. In building out the visual identity for this design education project, I focused on creating a unique set of illustrations to bring a portion of the content to life in a compelling way.
As one of the newest members of the InVision design team, it was rewarding (and fun!) to work with the rest of the crew to bring our ideas to life. In addition to these illustrations, you'll notice the owl brand mark in the bottom right corner—that was chosen because it represents ancient wisdom. And, we employed a custom typeface that symbolizes building blocks to drive the theme of 'education' home.
We can't wait to share this project with you, and hope you like this sneak peek in the meantime. Stay tuned—we go live next week!