#MayThe4thBeWithYou StarWars Interactions
Published on Dribbble / ui | 𝔅𝔢𝔰𝔱𝔖𝔢𝔯𝔳𝔢𝔡𝔅𝔬𝔩𝔡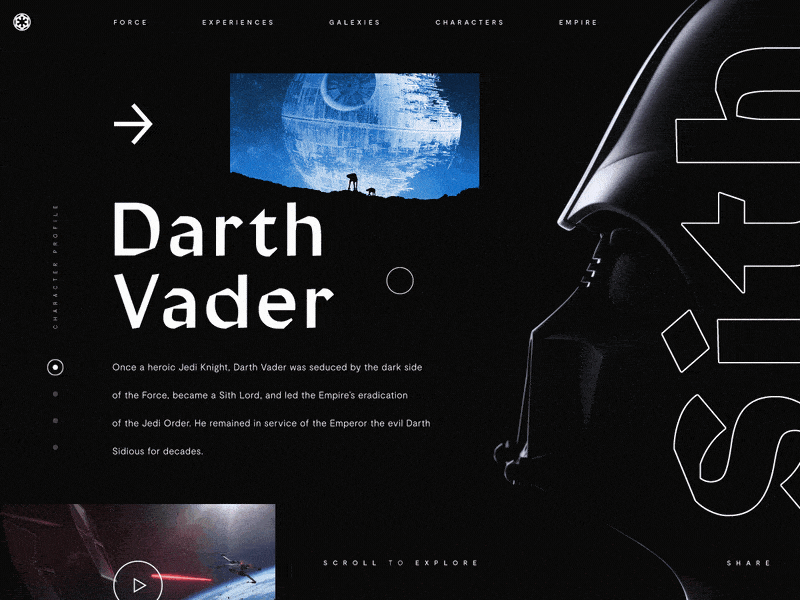 To celebrate StarWars day I've been working on some Stih Lord interactions with ya' boi Vader. Have a great weekend folks!
The Darth Vader helmet was rendered in Octane/C4D, and the interactions were animated in AE.
x2 pixels can be seen here: 👀

https://media.giphy.com/media/I6lzIvU6HpFvO/giphy.gif
You can follow me on: Twitter & Instagram.
See what the rest of GC has been working on: