Music Player Interaction – GIF
Published on Dribbble / ui | Paarth Desai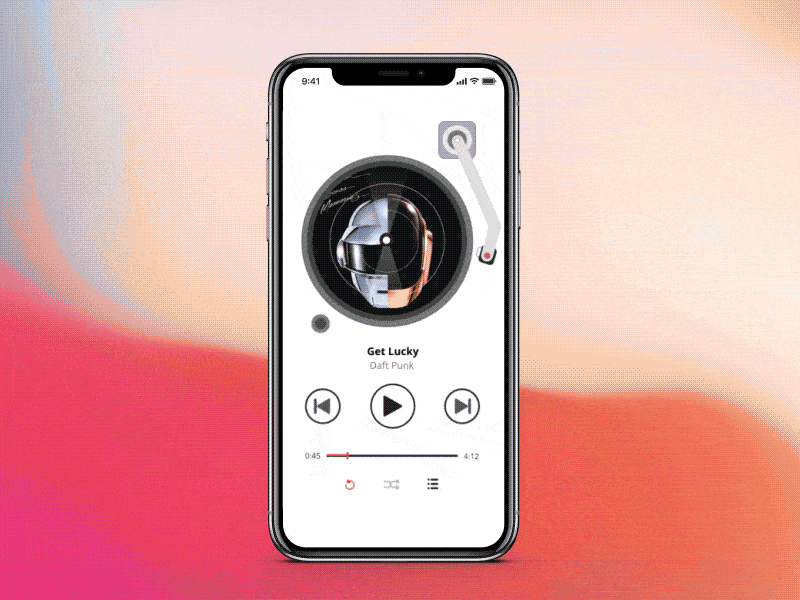 Music Player designed long ago with some cool interaction. I was so amazed that my tech team has implemented it for hybrid app. We have coded version of this Music Player for Android & iOS devices.
So what you see here its not just a concept… 🙂
P.S. GIF is too big!