Product insurance form
Published on Dribbble / ui | Fedza Miralem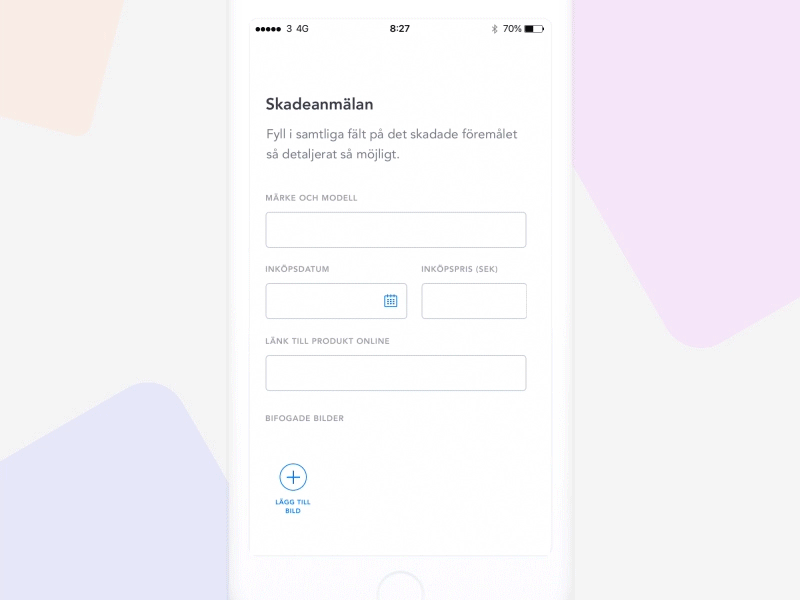 A quick prototype that I produced as a sales pitch to an startup company specialising in providing insurance information and product valuation to larger insurance firms.
Through their API (with thousands of registered products) a user can quickly find their product, attach receipts or proof of ownership and enter personal information before submitting the insurance claim for review.
Prototyped with @[574541:Framer].
Thanks,

Fedza
Made @ Softhouse