Published on Dribbble / ui | Eleken.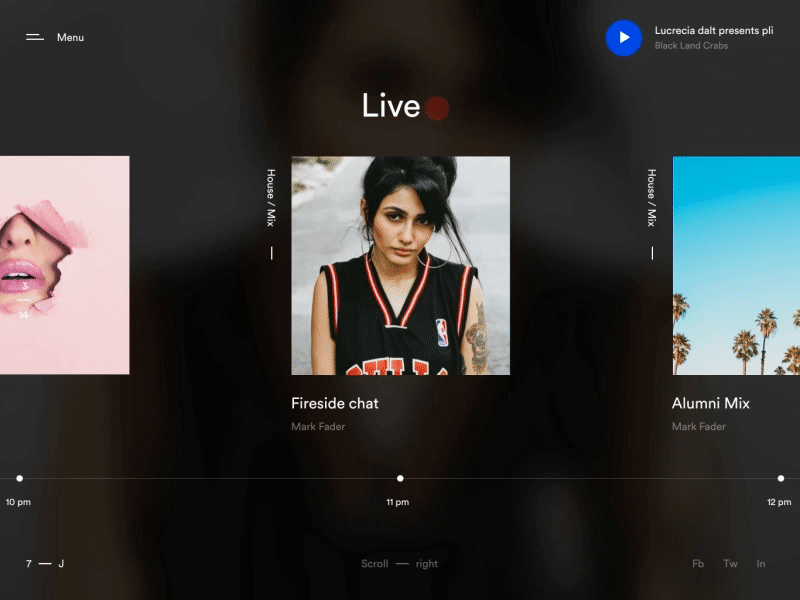 Hi, guys!
Here's the menu design for 7-J Radio Project. We took a try to ease the site navigation while streaming your favorite music channel. Right there, behind the "menu" button, the highlighted podcasts are living.
We still have something up our sleeve 😉

See more tomorrow.


If you are willing to discuss your project ideas, drop us a line – work@eleken.co





Follow us

Facebook | Twitter | Behance