Published on Dribbble / ui | Rahul Bhadauria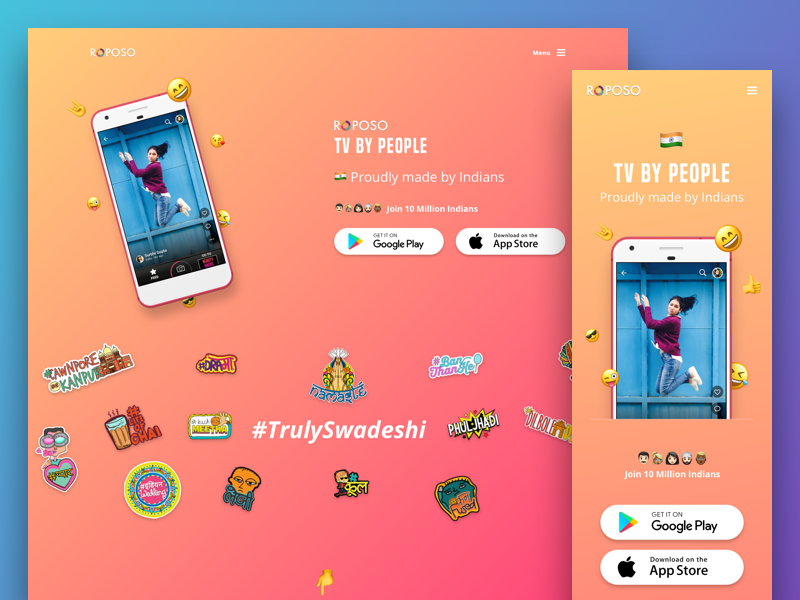 Yo,
Super happy to announce ROPOSO 2.0 MADE BY INDIANS. It's better, bigger and have lots of fun. Enjoy full screen experience of ROPOSO like a TV by the people.
We have designed the App and the website. Download the App and enjoy TV like experience.
Play store:

https://play.google.com/store/apps/details?id=com.roposo.android&hl=en
App store:

https://itunes.apple.com/in/app/roposo-share-your-style/id950273328?mt=8
Happy Independence Day to you. Gradient Rocks 🤘