Single button menu Interaction
Published on Dribbble RSS by Hittter / Views | johnyvino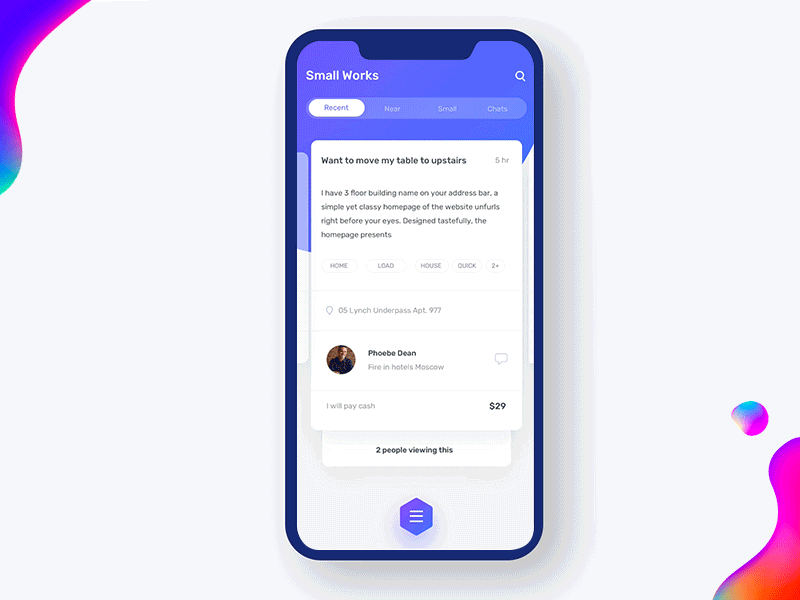 Working for the Small works app.
Most of the time people need help in small works. May be it's a shifting of your table from the second floor to the third floor, maybe you need someone to help you in photoshop.
The small work app is for tiny works which can be done 15-30min which can be done by anyone, no need of a degree.
You can easily get payment through venmo.
My recent articles about,

Why is UX/UI designer the best job in the world?
—–
Amazing Free resources
1.) 100 Premium Interaction collection

2.) My Process

3.) Youtube Training

4.) Medium Case Studies

5.) My behind screen sketches here

6.) Design tweets
—–
Leave your feedback