Visit Estonia — Travel Website
Published on Dribbble / ui | Solomiya K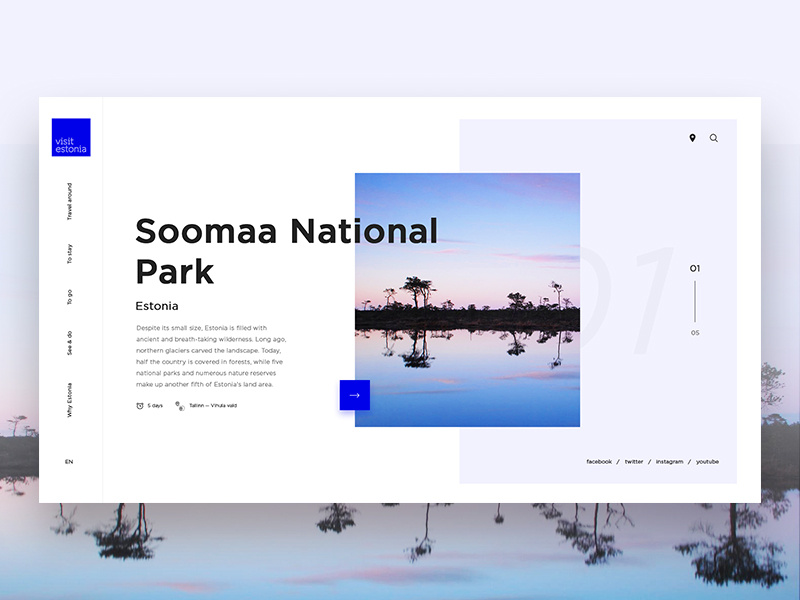 Hi, guys!
This time we've been working on the Estonian travel web portal. We love this country and we just couldn't pass by the opportunity to work on a concept for this website.

Our goal was to accent the main showcases and landmarks of this beautiful country and to stress the statement that Estonia is known not only for Tallinn but also for natural parks, reserves, and fascinating landscapes.
Hope you like our work.
Feel free to comment, share your thoughts and ideas of which service you'd like us to make a redesign concept next.
Don't be shy to share your love with us.
Follow us:

https://www.facebook.com/esterdigital/

https://twitter.com/ester_digital/
hello@ester.co