Winter Workweek Event
Published on Dribbble / ui | Dann Petty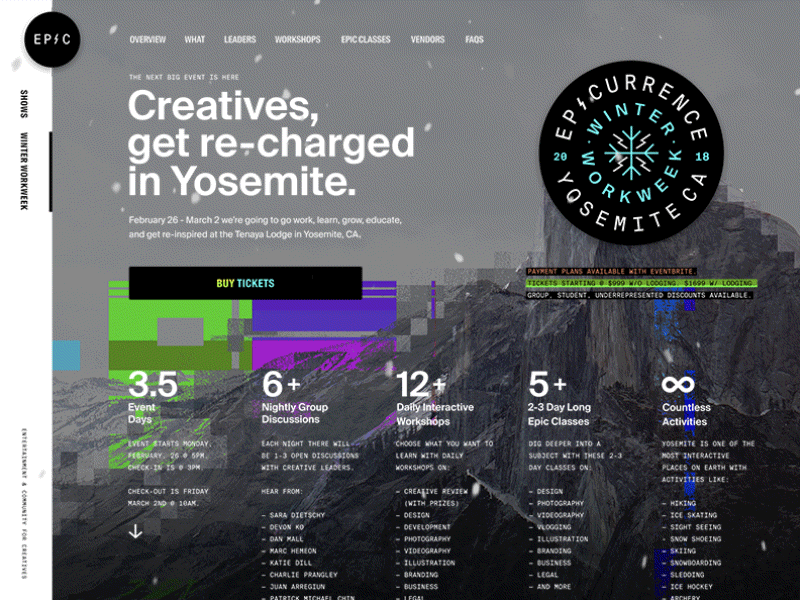 Friends! I'm beyond stoked to introduce WinterWorkweek.com!
It's a 500 person Epicurrence event in Yosemite that I'm calling Winter Workweek as it's a week where you come hang out with other creative professionals, take workshops, multi-day classes, participate in intimate discussions, explore beautiful Yosemite, ski/snowboard, and if you need to, work.
Grab your ticket today! (Limited spots available!)
Check-in is Feb 26 at 5PM. Check-out is March 2 at 10AM.

Lodging is included in 2 of the 3 ticketing options.
Save $100 on your ticket by using code "epic100."

Offer ends January 12th (in one week).
Hope to see you there!
—

Credits:

Design — me

Development — Nick Jones

Badge — Allan Peters