Youngbloods ☄
Published on Dribbble / ui | Michał Roszyk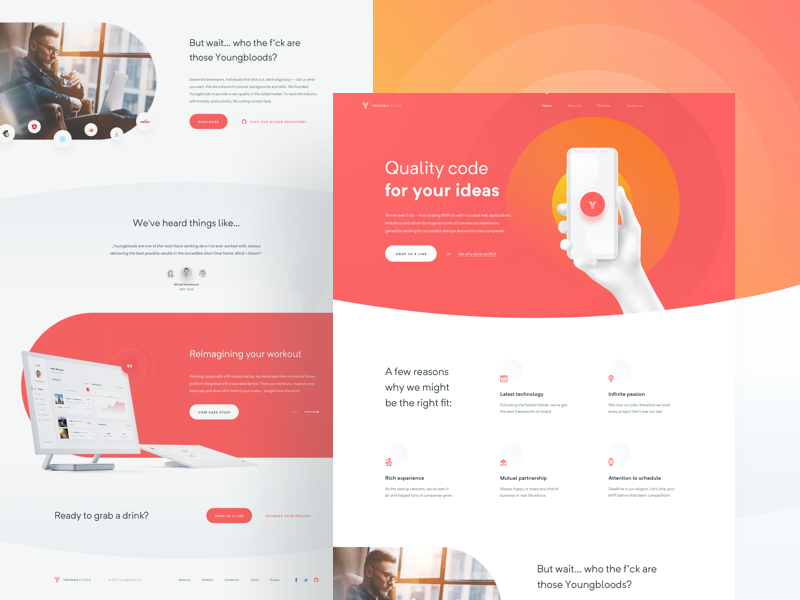 Bonjour 👨🏼‍🎨
Youngbloods are a "yet-behind-the-scenes" company, quietly disrupting the web/mobile app development market. They wanted to kick off with high-level visuals – and I accepted this request with pleasure 👐🏻 It's been a great process so far, I even flexed my copywriting muscles a bit here!
That being said, I'd like to share a quick preview of how their potental website looks like. *Yay or nay?*
One like = one smile for my boy @[17783:Michał Nowakowski], sneaking from the Testimonials section 👦🏼
—
Make sure to follow my team at Tonik to stay updated with our daily work. Also, check out our profiles on Facebook and Instagram.