Issue #52: A Free Whiteboard App for Collaboration 🚀, and a Full-blown Identity Crisis for Apple? 🍏
Issue #52, Wednesday February 7
Hi all. This week, in addition to all the 2018 predictions so far, DesignLab have one more to add – a full-blown identity crisis for Apple 🍏. That's in section
1, along with more great reads.
In the tools section, we have 9 more awesome links. A notable highlight is the free whiteboard app called 'Witeboard' 📝, perfect for exploring ideas and
collaborating on the fly – you don't even need to sign up! Just jump in and sketch. Check it out.
Top Reads This Week
7 recommended reads from the publication and beyond

Designlab
predict what 2018 could have in store for Apple, Facebook, and Twitter?
Stedman Halliday

looks at designers' favourite ways to mix colour, giving us a primer for getting started

with mixing in RGB.

Francesca Negro

's awesome illustrations alone are enough to check out this article. In it, she explores

the iterative process of getting from A to B as a designer.
In this case study,

Andres Arbelaez

looks at ways in which Spotify could enable users to more effectively share their listening

activities.

Punit Web

explains that the secret to good design is to stay inspired with 'a good read'. He shares 3

of his favourites, telling us why they're great.
Guy Ligertwood

gives us question 14 of his series of interviews with designers. Here you'll discover what products

designers love and why.

uxplanet.org
Tools and Guides of the Week
9 tools and guides to check out

Witeboard is the fastest way to collaborate real-time with your team anywhere.
witeboard.com
| | If you missed it, here's our list of 20 tools to try — all from January 2018. |
| --- | --- |
Joanna Ngai

lists the best design tools to improve team collaboration.
Create missions testers will perform on your InVision prototype and discover how your product's design can be improved, with 0 lines of code.

maze.design

Kleiner Perkins and other venture capitalists are betting that the Photoshop maker's chokehold over the design market could someday come to an end.

bloomberg.com
A curated showcase of websites that nail copywriting. Search for inspiration.

heynishi.com

Showcasing design intern portfolios at top tech companies.

cofolios.com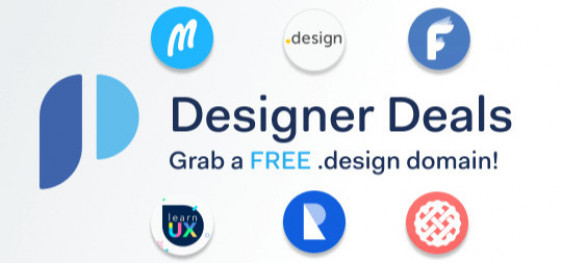 Get discounts on a range of design products from our friends in the community.
👋 Thanks for reading
Please send feedback on how we can improve this letter – What day would you like to receive it? Do you prefer images or links? Do you like to receive deals?
We want to make what is important to you, so would love to hear your thoughts!
For more regular updates, follow us on Twitter and Facebook. Share with your friends, by hitting forwards.
2018 © Prototypr
If you no longer want to receive emails from us, you can unsubscribe.