Issue #53: 💎 Your Sketch Library Is Not a Design System, and Is Disney Being Creepy with Data? 🤔
Issue #53, Thursday February 15
Hello! When it comes to anything animation related, even in app design, Disney is never too far from a mention. We saw it this week in a great article on character animation,
and then again, a bit less expectedly in an article on data privacy. Is Disney World's monitoring a bit too invasive? Find out in section 1.
There are 9 more awesome links in the tools section. Notable highlights include:
A new screen design tool called Phase 🚀
A set of free space icons 👾👽
A prototyping series for 3D environments using Unity. 🖖
Thanks for reading, and much love this Valentine's week! 😘
Top Reads This Week
7 recommended reads from the publication and beyond

Mike Rivera
introduces the concept of design 'Snowflakes': those one-off elements being driven out in
the adoption of design systems.
Privacy concerns are more common than ever.

Vivian Qu

wonders how Disney World are using guest data.

Motion designer,

Igor Pavlinskiy

talks us through his journey into character animation.
Caitria O'Neill

explains how bright researchers may be conducting brilliant UX studies, but their findings

never see light of day due to poor communication.

Alexandra Olarnyk

show us how to move away from the confinement of 'wireframed boxes' and into the infinite

space of AR.
Designlab

explain how you can create a high-converting landing page design of your own.
Tools and Guides of the Week
9 tools and guides to check out

Phase.com
introduce their Digital Design product — Re-worked from the ground up. It's due to be released in Summer 2018.
Brad Frost

highlights how you can't build working software out of Sketch files, and offers tips to help you prioritise the creation of real UI components.

bradfrost.com

Nicole Saidy

shows us how to save 90% of your time on your next project by creating reusable components

in Figma (a bit like Sketch Symbols).
Chris Jacobs

uses Sketch and Facebook Design's Origami Studio to prototype for AR. Check out his

process.
Arpit Agarwal

explains how his team at Zomato enabled iOS kits (UI, Commons, Networking, Models, Controls)

to be shared between multiple apps.

With GradPad CSS gradient generator, you can create lovely CSS colour gradients using a pretty intuitive web UI that works nicely for touch interfaces.

ourownthing.co.uk
Mike Mariano

is creating a 9 part tutorial series on prototyping in Unity. If you're at all interested in AR or

VR, Unity is the tool to know – learn it here for free.

Lisa Dziuba

of

FlawlessApp

share some free goodies for those of iOS people interested in UI design. Here are 30+ iOS

11 UI kits & design tips!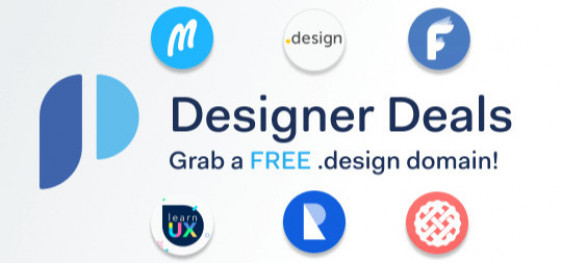 Get discounts on a range of design products from our friends in the community.
👋 Thanks for reading
Please send feedback on how we can improve this letter – What day would you like to receive it? Do you prefer images or links? Do you like to receive deals?
We want to make what is important to you, so would love to hear your thoughts!
For more regular updates, follow us on Twitter and Facebook. Share with your friends, by hitting forwards.
2018 © Prototypr
If you no longer want to receive emails from us, you can unsubscribe.