Issue #54: Design's Lost Generation and Prototype Directly in Sketch 💎
Issue #54, Thursday February 22
Are designers failing to act in the best interest of users? Are we getting complacent with our designs? This week, we saw some light shed on these important questions.
Check it out in section 1.
In the tools section, discover the plugin that's enabling designers to prototype directly inside Sketch 💎. Then, take a look at 'Under Glass' 🔎, a
website that helps us understand how great products (like Coinbase and Blinklist) connect with different types of people.
Thanks for reading!
p.s. are you a fan of 'lite apps'? If so,
read this
.
Top Reads This Week
7 recommended reads from the publication and beyond

Today's UX designers have failed to act in the best interest of users. To right the ship, the next generation has to make three significant changes, writes Mike
Monteiro.
fastcodesign.com
Serah

explains how self-admiration leads to bad design by breeding

complacency and fostering arrogance.

Yuval Keshtcher

shows us the

free online resources anyone can use in their pursuit of becoming a product designer.
Todd Zaki Warfel

explains how journey

mapping can help create a shared understanding and vision.

Build awesome, interactive hover effects with just 9 lines of code and two CSS variables.

Tobias Reich

shows us how.
Alexander Skogberg

explains 17 new

guidelines that can make your website even more accessible.

Lex Walker

runs us through the

failures, tactics, and routines he learned through his time after General Assembly.
Tools and Guides of the Week
9 tools and guides to check out
Under Glass tries to help us understand how great products connect with different types of people. Made by

Rob McMackin

.

underglass.io

Zach Johnston

showcases the kit of reusable

Framer desktop components that helped his team design for desktop.

medium.com
Generate Isometric views from Artboards and Rectangles in Sketch app.

github.com

VEEER is a lightweight window manager for Mac, built for speed.

veeer.io
Whimsical is the visual workspace for teams. Share your ideas visually. Lightning fast.

whimsical.co

Fabricio

investigates the Beta version

of InVision Studio, asking if designers are willing to switch to yet another tool.

uxdesign.cc
This tool recursively crawls your website and finds unused CSS selectors

jitbit.com

Zeplin announce their first step towards becoming a more extensible tool.

blog.zeplin.io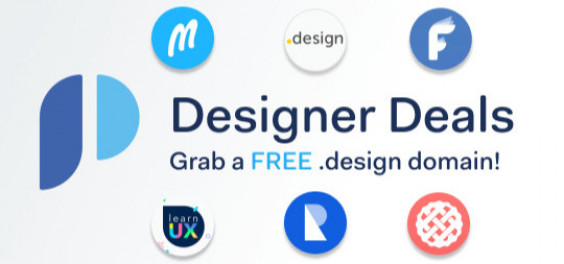 Get discounts on a range of design products from our friends in the community.
👋 Thanks for reading
Please send feedback on how we can improve this letter – What day would you like to receive it? Do you prefer images or links? Do you like to receive deals?
We want to make what is important to you, so would love to hear your thoughts!
For more regular updates, follow us on Twitter and Facebook.
Share with your friends, by hitting forwards.
2018 © Prototypr
If you no longer want to receive emails from us, you can unsubscribe.