Issue #55: 💎Sketch Is Now the Complete UX Design Tool and Why Most Design Conferences Suck
Issue #55, Thursday March 1
Just yesterday, Sketch became a Prototyping tool 😲. With InVision Studio nearing release and Figma offering a prototyping mode, Sketch have finally
made the move to add prototyping to their core product. Find out if it's any good in the tools section of this letter (section 2).
Apart from the big Sketch news, this week we also published some great stories! Check out some top picks below, with Jonathan Courtney questioning the relevance of
design conferences altogether. Are they really a waste of time?
🎧 Something to listen to
This week's 'Something to listen to' features Gabriel Valdivia of Alphabet sharing his thoughts on remote VR.
Listen to the podcast→
Top Reads This Week
7 recommended reads from the publication and beyond

Jonathan Courtney
tells us why he's
done with design conferences. He says that the content at events is usually 90% filler, the talks are vague, and there's no debate.
Research suggests we made up 90% of today's design job titles within the past five years. Check out this humorous read from Tobias van Schneider.

vanschneider.com

Yuval

is back with the latest of his series of interviews

with UX Writers. This time, it's with

Rya Gershcovich

from Wix, a widely used website builder.
Looking Past the Hype of Artificial Intelligence. Find out what the emergence of machines means for business.

Brand Genetics

talk design for

empathy, explaining that the average person checks their mobile phone 85 times a day.
Adam and Steve

tell us how we can improve

our designs with tactics instead of talent.

Building your website with the right structure is the key to a great impression.

Pedro Cortés

explains why.
Tools and Guides of the Week
9 tools and guides to check out

Finally, Sketch 49 is here.
Thalion
introduces what's new!
Marc Andrew

gives us his overview

of Native Prototyping in the new Sketch 49.
Zeplin explore how to present relationships between screens and the flow of a project in Zeplin

blog.zeplin.io

Another prototyping tool! MockingBot automatically prepares CSS/Swift/Android code for every element.

mockingbot.com
Anna Huang

shows us some clever tricks

that can help you make a donut chart rapidly and flexibly in Sketch.

Gifski is a macOS app which converts videos to GIF animations with thousands of colors per frame.

sindresorhus.com
Pixel Icons have put together an awesome collection of 300 free icons for websites and apps

pixelicons.com

Riel M shares a list of design principles she has picked up from different designers and from designing UIs.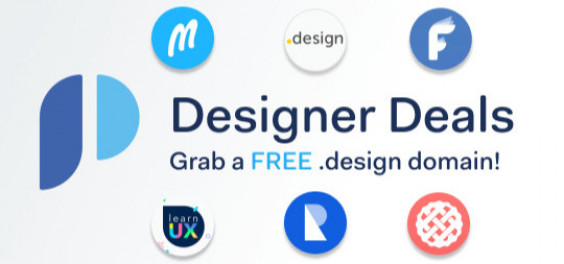 Get discounts on a range of design products from our friends in the community.
👋 Thanks for reading
Please send feedback on how we can improve this letter – What day would you like to receive it? Do you prefer images or links? Do you like to receive deals?
We want to make what is important to you, so would love to hear your thoughts!
For more regular updates, follow us on Twitter and Facebook.
Share with your friends, by hitting forwards.
2018 © Prototypr
If you no longer want to receive emails from us, you can unsubscribe.