Issue #73: 💥 69 Fantastic Tools and Microsoft's UX Design Internship

Issue #73, Friday July 06 – This week we launched the brand new Prototypr V2
with all these new features. You can now search through nearly 15,000 indexed design resources
Issue #73, Friday July 06
Happy Friday all! This week we launched the brand new Prototypr V2
with all these new features:
Search engine – you can now search through nearly 15,000 indexed design resources
Upgraded Toolbox 2.0 – find tools that go beyond screen design: VR/AR, AI, Chatbot design
UX Kit – tools for user monitoring, ideation and every step of your design process!
As well as our launch, we have 7 more stories this week and 9 tools to check out in the 2nd section, including another brand new prototyping tool called persP
! Enjoy.
By Gaddafi Rusli
Here's the story behind the launch of Gaddafi's side project, shotsnapp. Find some great tips on launching and shipping your own side projects.
Here's a free design domain.
$0.00

$34.48

with our special link.
Thank you for subscribing.
Prototypr
Toolbox #5! A roundup of tools from the last 2 months – from mockups to color tools.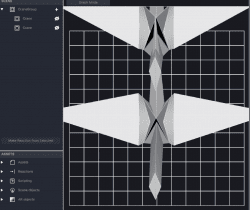 asteroid.zone
6. Asteroid
An augmented reality dev tool for creating 3D apps that react to their environment – no scripting required.
Check it out 
Follow Us.
Catch us on social media for daily news
Made with
️ in Gibraltar