Contributors
Write with us →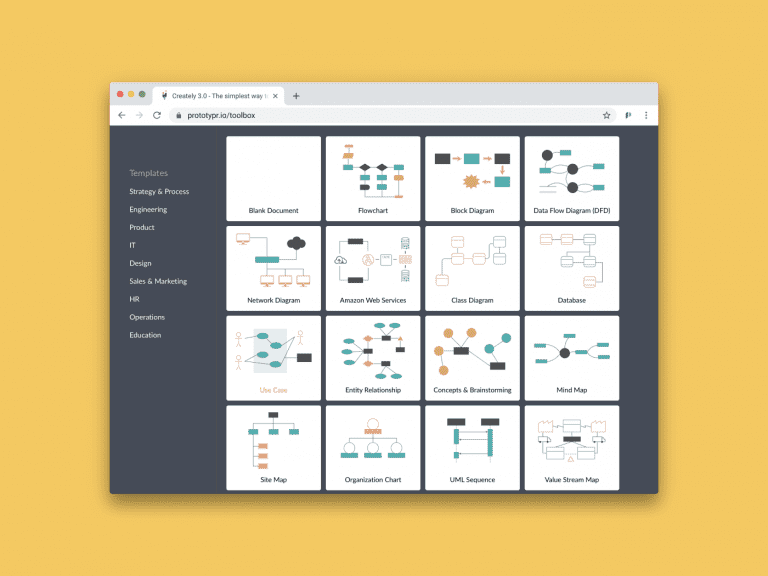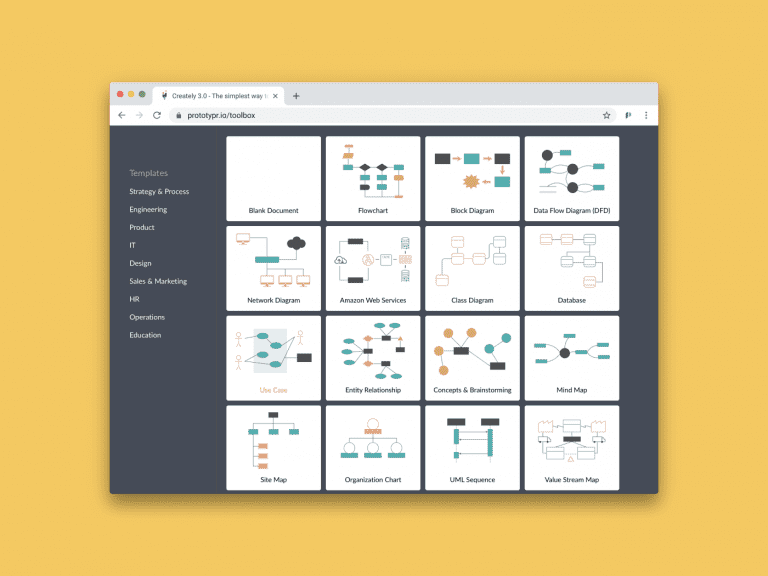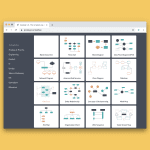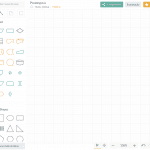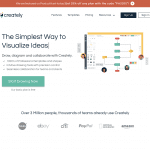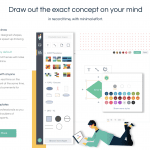 This simple diagram maker gives you the possibility to draw diagrams and other visuals, while collaborating with your team. Creately 3.0 aims to shift the focus from the tool to the idea itself. It includes:
Different flow- and org charts
Mind maps
UML
Infographics
50+ Diagrams
1000+ Shapes
Try it out and get ready to become more visually efficient!
Related tools