Contributors
Write with us →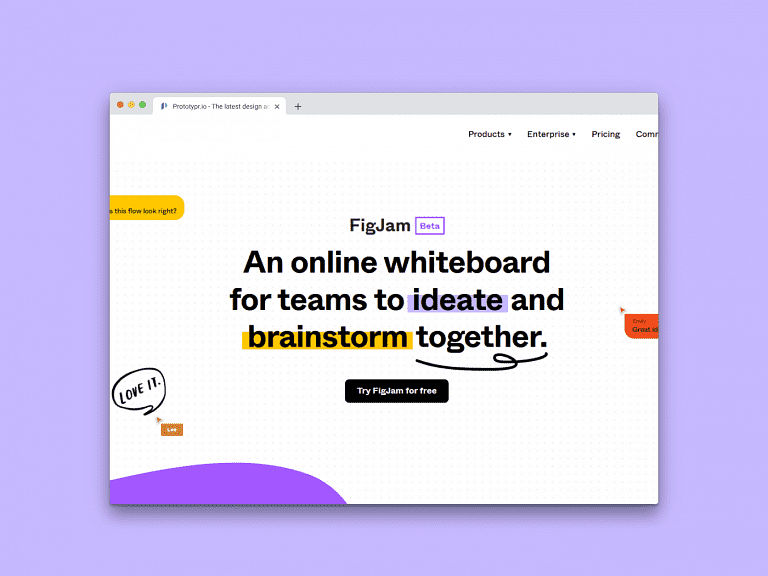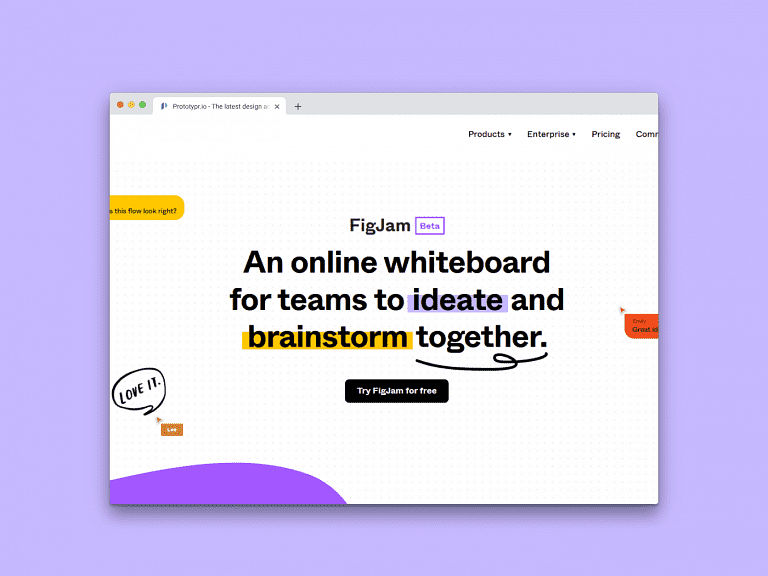 Meet FigJam, Figma's new digital whiteboarding tool designed for teams to collaborate on projects from idea to realization.
It is a brainstorming tool where ideas can be presented in a creative and interesting way, using stickers, freehand drawing, reactions to opinions, diagrams, and unforgettable workshops to reach the goal.
Draw as fast as you think. Create a picture of your idea, and best of all, get real-time feedback and suggestions.
Make it better with FigJam in a few steps:
Brainstorm – express your ideas, enrich them with the ideas of others from the team and come up with an amazing thing.
Diagram – make a simple plan, diagrams, mind maps, flow with your team. With stickers, your own design, and other interactive components make the project ready for the presentation.
Workshops – jump into a visual meeting, exchange opinions, make a deal, and keep playing. Include various sessions, conversations, and games that offer the opportunity to draw everything well done, but also what can be improved in the future.
Moodboard – team up to complete the vision and wait for feedback.
What makes FigJam such a good tool:
You can work on any operating system.
Use simple but powerful interface.
"Break the ice" with stickers, sticky notes, shapes and quickly reactions.
Last thing you want is slow loading speed and other technical hiccups – don't worry, FigJam works smoothly.
It is easy copy/paste designes from Figma, and all work is together on one place.
You are stuck. Never mind! Seek help on a large number of guides and tutorials.
To make it easier, you can start with one of the free templates.
Break the ice! Try It!