Contributors
Write with us →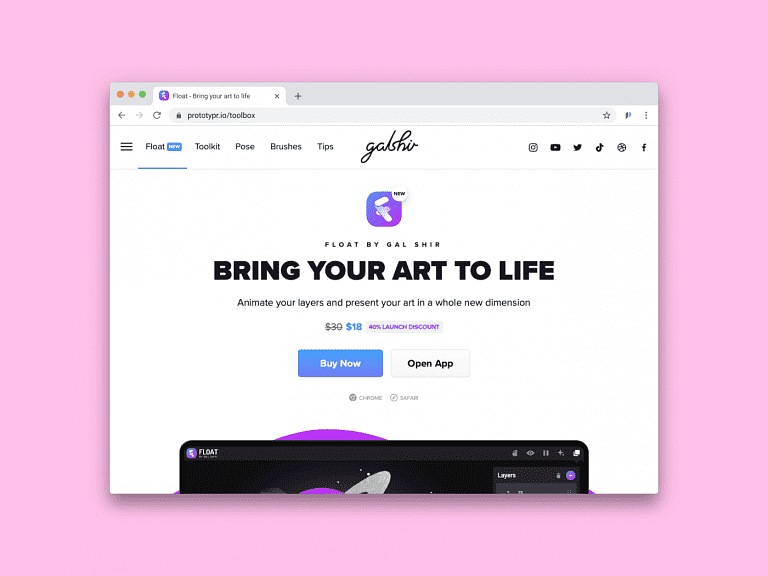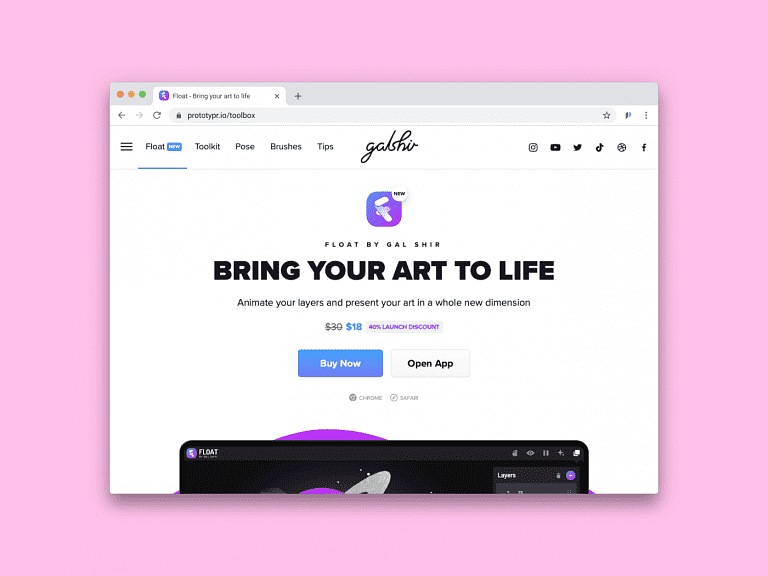 Float is a cool animation app that turns static layers into movement, so you can present your art in a new, unique way.
Export your designs from your preferred design tool,
Upload them to Float, and it will
Automatically turn it into an engaging and fun animation.
Give it a try! 
Made by Gal Shir. 🦄
Related tools