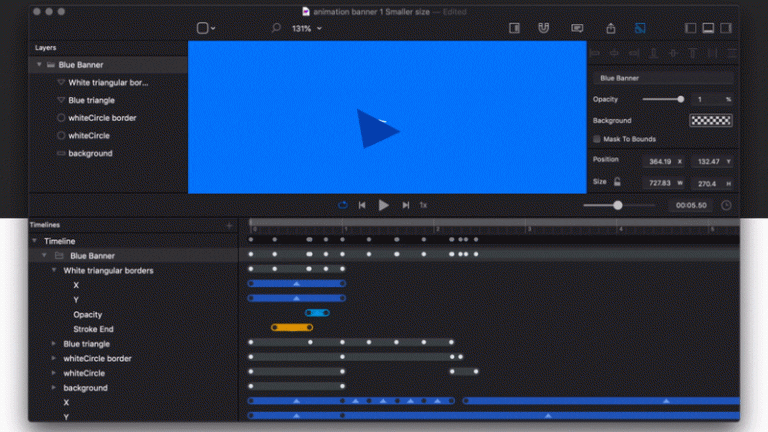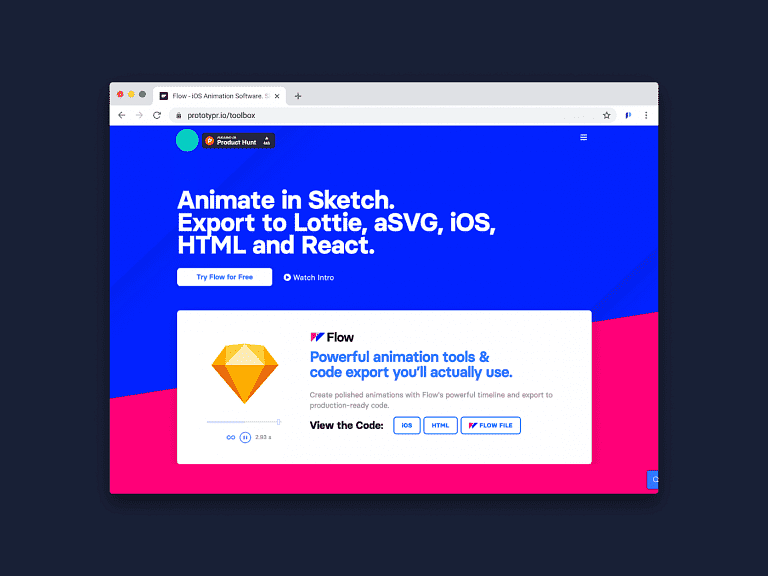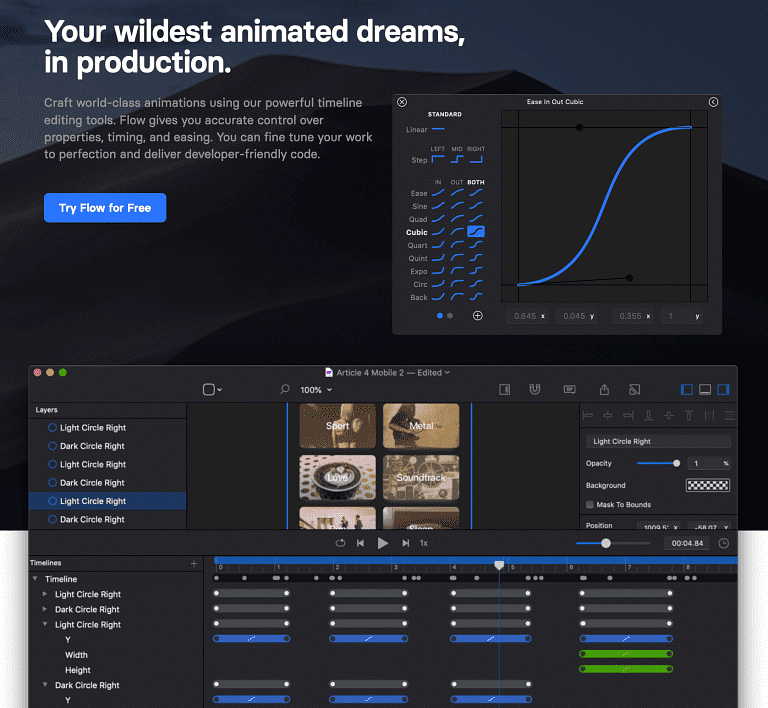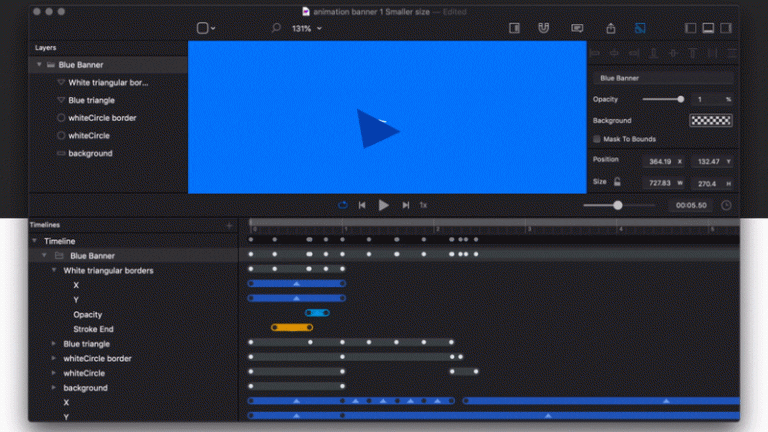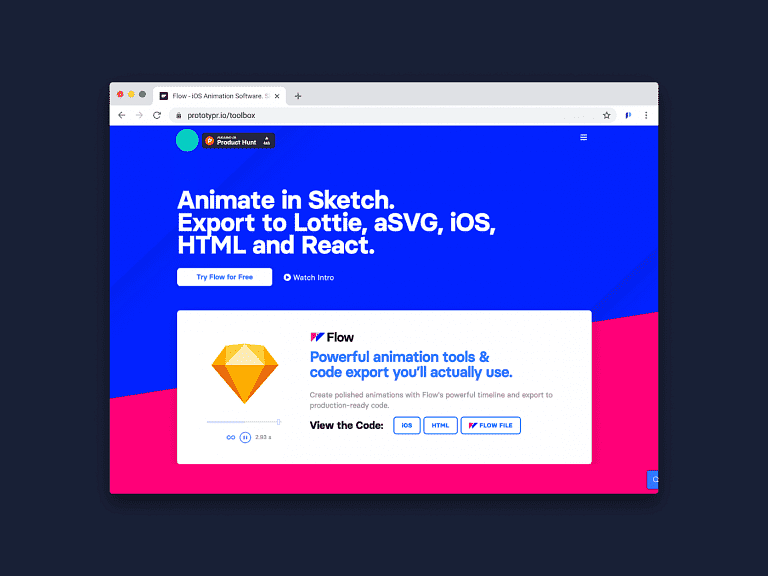 Animation tools and production-ready code. That's what Flow is all about. An intuitive way to import and animate your Sketch designs. Flow let's you export your animations to Lottie, aSVG, iOS, HTML and React. Besides that, it also includes:
Easing tools
Multiple file formats and resolutions
Customizable code templates
Try it out for free!