Contributors
Write with us →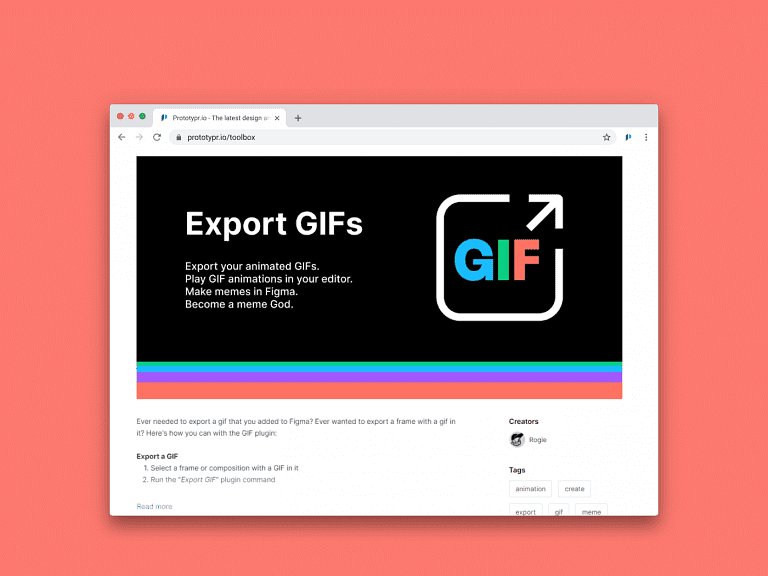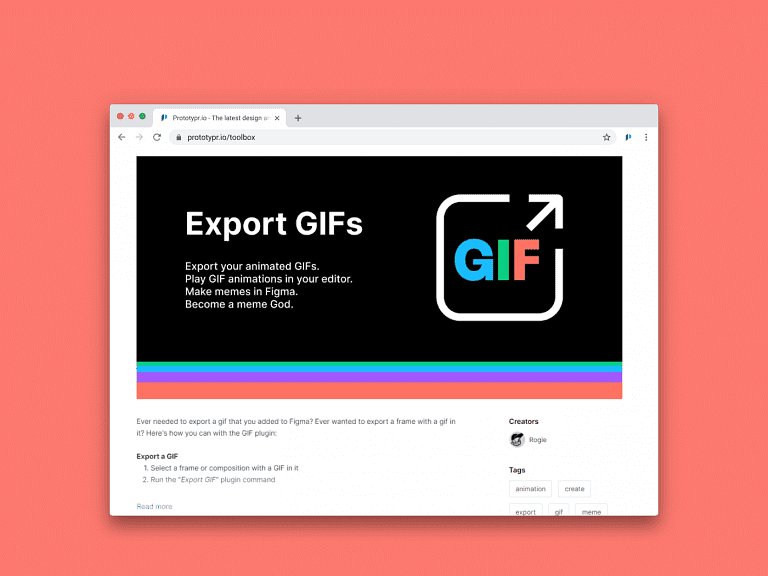 Let us introduce you to the Figma GIF Export plugin.
With this plugin, you can export animated GIFs added to Figma, and play GIF animations in your editor. Also, you can add text, filters, make sweet memes, and more.
It is easy:
Select a frame or composition with a GIF in it
Run the "Export GIF" plugin command
Simple, right?
Export a GIF with the GIF Figma plugin.
Related tools