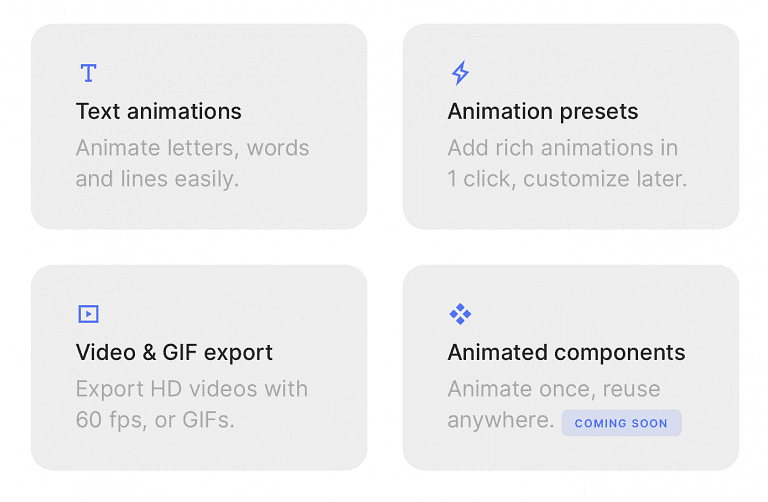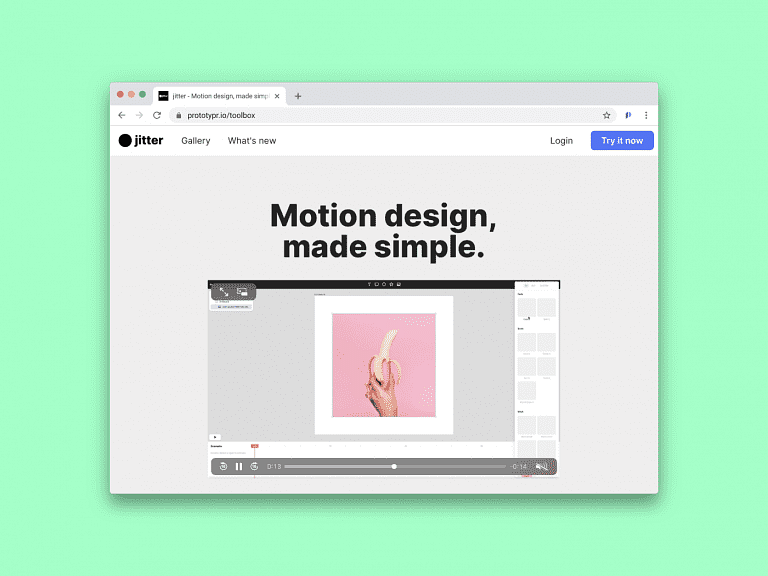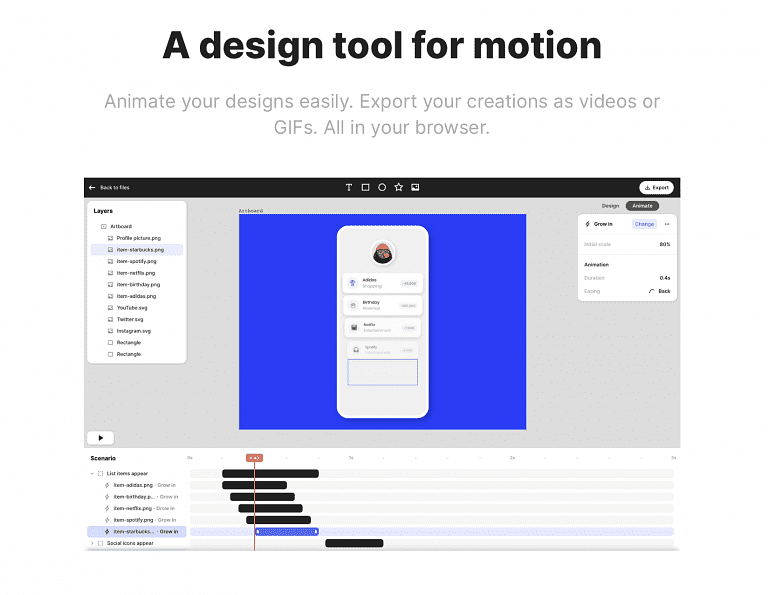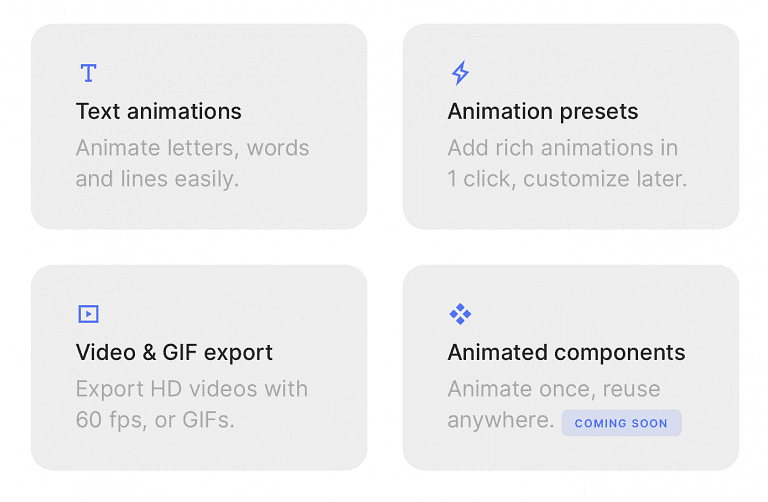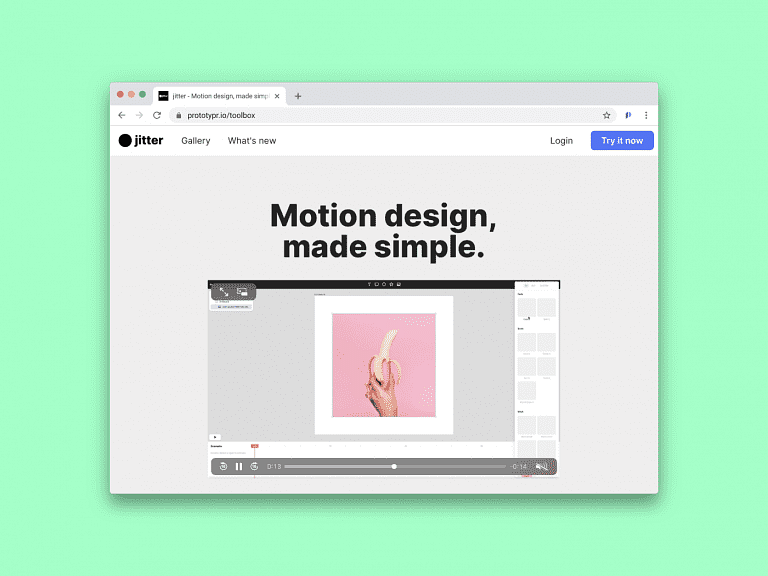 Making animation simple, fast and more accessible with Jitter.
A motion design tool that helps you to:  
Easily animate text
Create animations in 1-click with Presets 
Build custom anims from scratch 
Export as GIF or HD video 
Currently in beta version, this in-browser tool created by Etienne and Sébastian is great to build engaging and fun elements for your videos, apps, and websites.
Check out the examples here, and try it out!