Contributors
Write with us →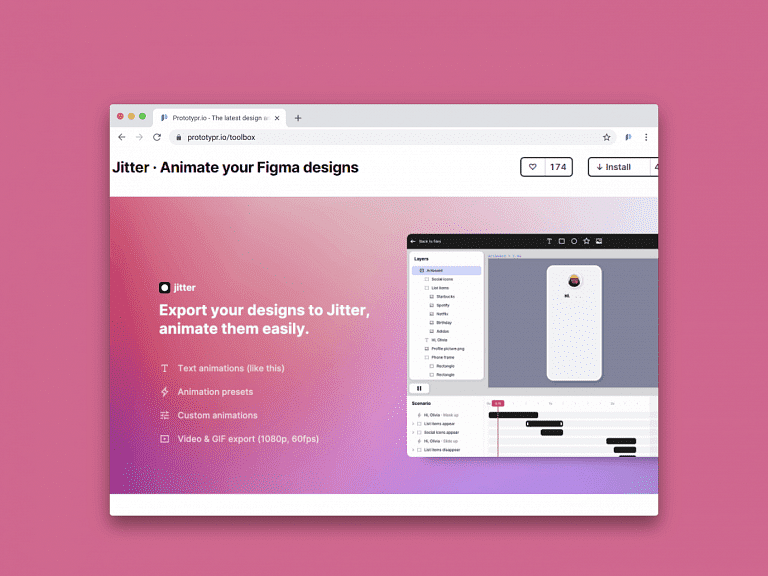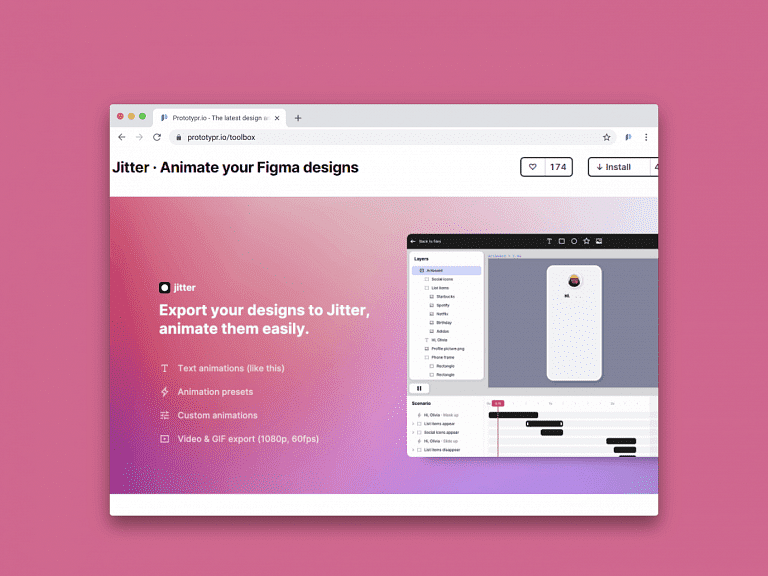 Jitter plugin is an animation tool for motion design.
It is so simple to use and make animations for videos, websites, apps, social media posts, illustrations, etc.
After that, you can export your creations as a video or GIFs.
Creating rich animations is so easy with:
Text animations – animate letters and words,
Animation presets – add animations in 1 click,
Custom animations – tweak your animations,
Figma import – import your design with Figma plugin,
Video and GIF export – export HD videos with 60fps or GIFs.
So, open the project in Jitter and create some magic!
Related tools
UI Checklist by Shift Nudge