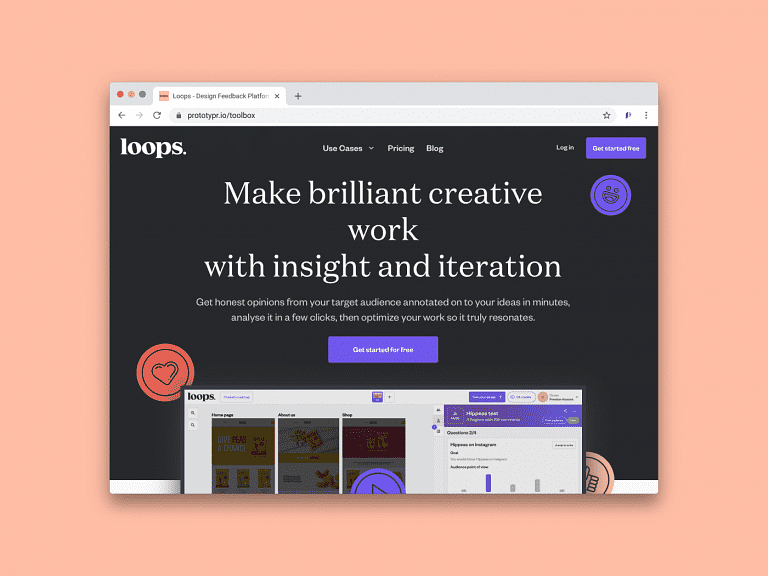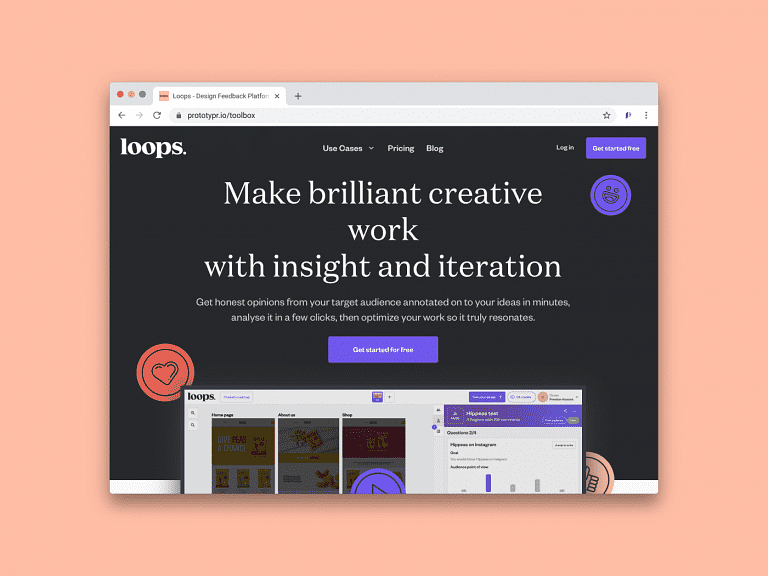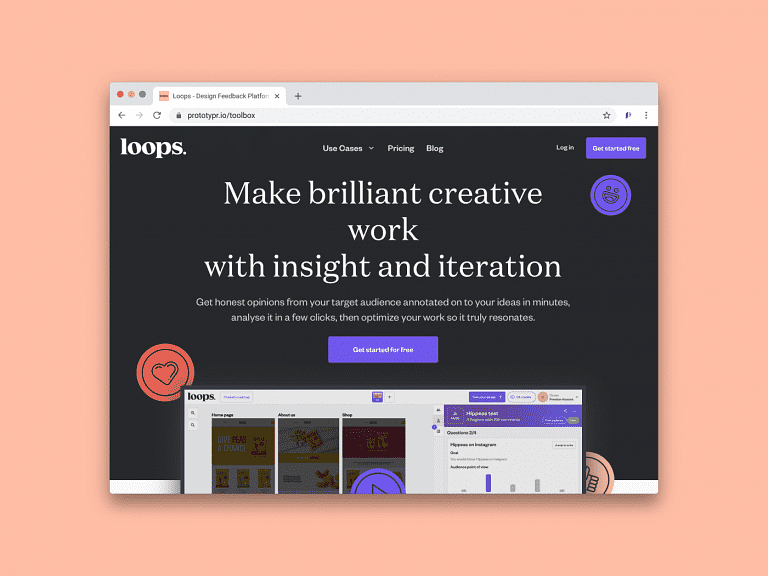 Traditional market research as it is (i.e. surveys, focus groups) does not really support the creative process. With that in mind, Nigel Mason and Sam Reid created Loops. A user research tool built so you can:
Easily get honest opinions from your target audience
Quickly analyse that data, and
Optimise your work. 
The tool lets you get practical and actionable comments from your users through simple point and click functionality, as well as a digital whiteboard. Essentially, Loops helps you get what you need to win design pitches, understand what's impacting your product evolution, and refine your messaging. 
Loops is also available as plugin for Figma and Adobe XD. Get started for free!