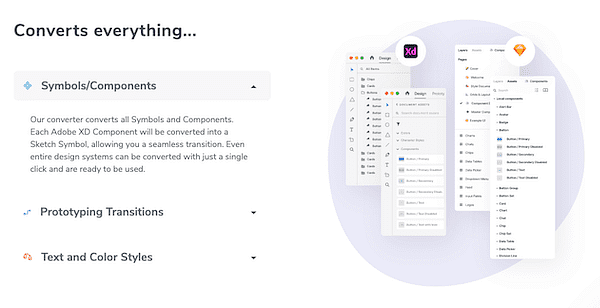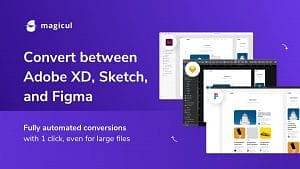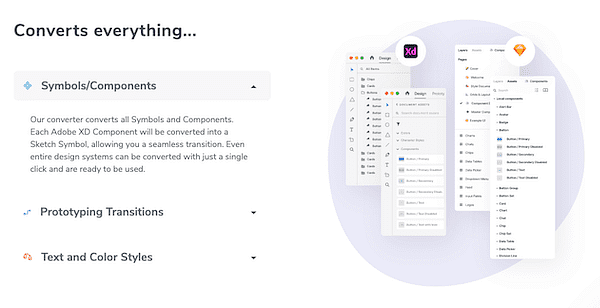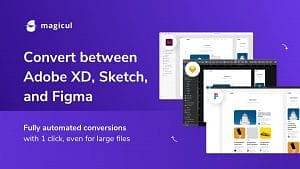 Say goodbye to manually fixing import issues.
Magicul Design File Converter is only converter with which you can easily convert your design files between Adobe XD, Sketch and Figma.
In any direction with just 1 click.
In addition, choose one of the other conversion options in the Beta version: Illustrator, Photoshop, PDF, PSD, Google Slides, and EPS.
Save your time using this converter without any extra work and deliver your design in any format.
Simply drag and drop your file in the window and in a few seconds, you are done.
Magicul converts really everything:
Layers and Folders,
All Symbols and Components,
Prototyping Transitions,
Text and Colors Styles.