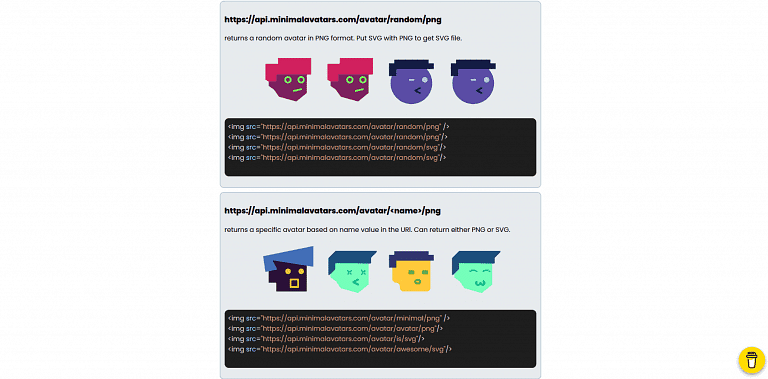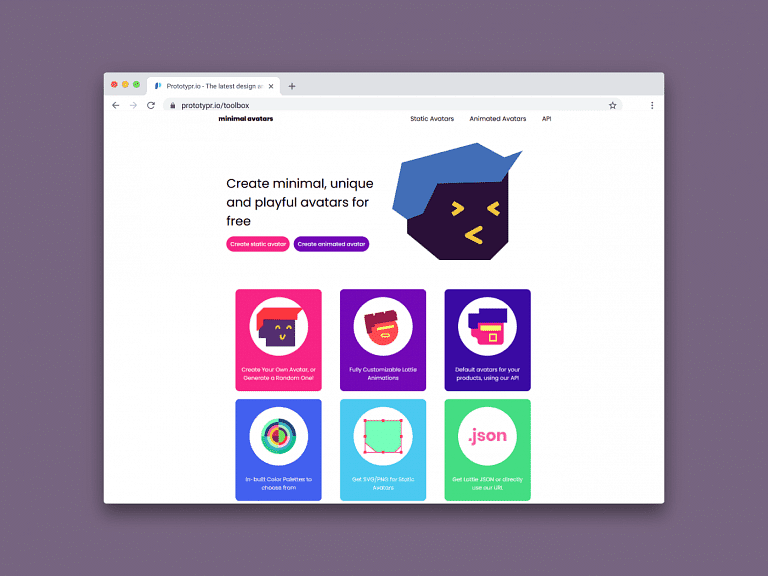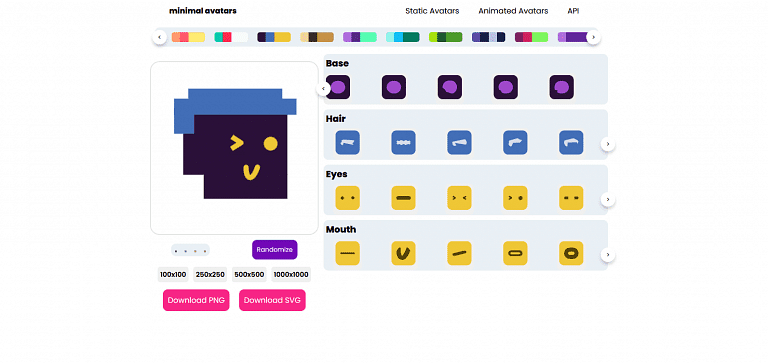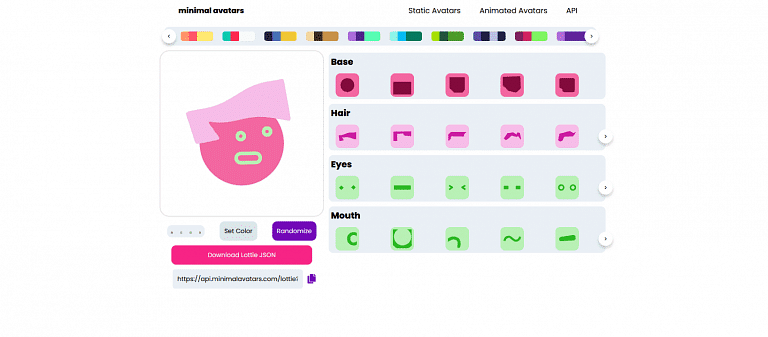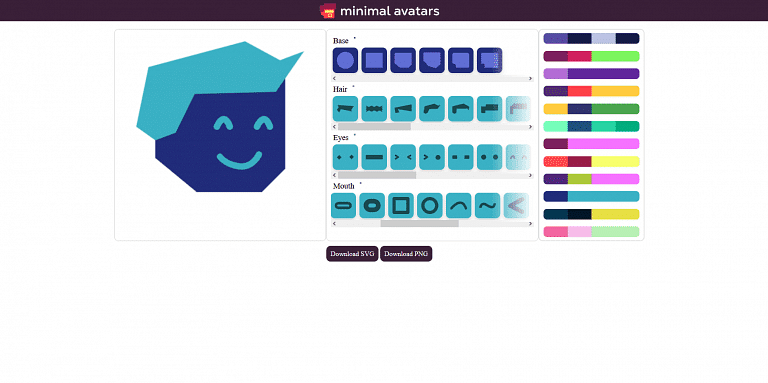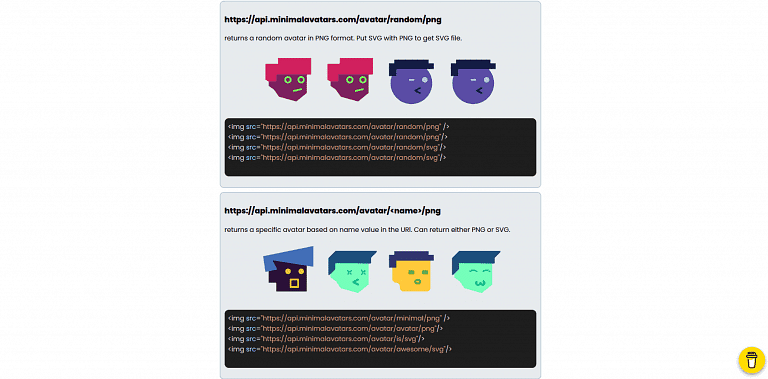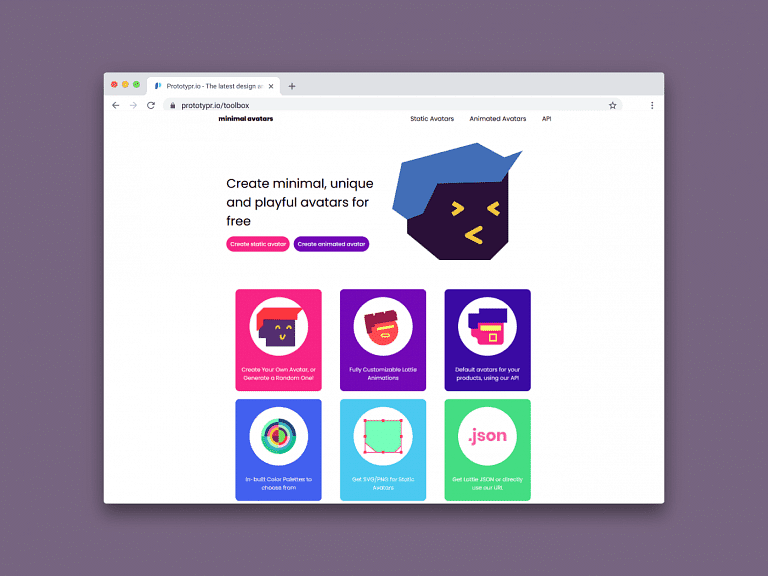 An Avatar (also known as a Profile picture) represents you as a real user in the virtual world and thus reflects your appearance and character.

The term Avatar was first mentioned by Richard Garriott for the computer game Ultima IV: Quest of the avatar.
You can use it in the games as a profile picture, on the web forums, chats, etc.
In addition to static, there are also animated avatars, which consist of multiple images that are repeated at a certain speed.
On the Minimal Avatars you can play with avatar shapes, choose a colour pallete, hair, eyes, mouth and create your own playfull avatar, or create one by random selection.
Visit the page so you can:
create your avatar,
use fully customizable Lottie animations,
get SVG/PNG for static avatars or use API for your products,
pick colors from Colours pallete
Because it is funny, use the avatar and express yourself.