Contributors
Write with us →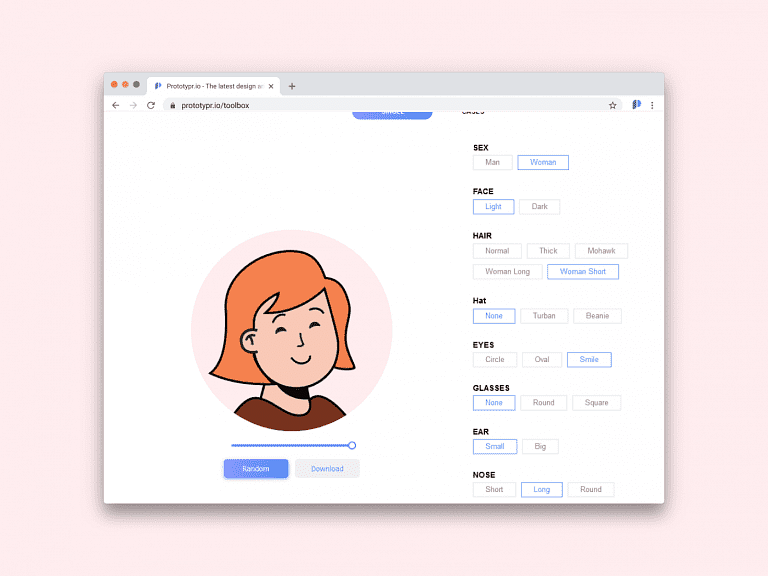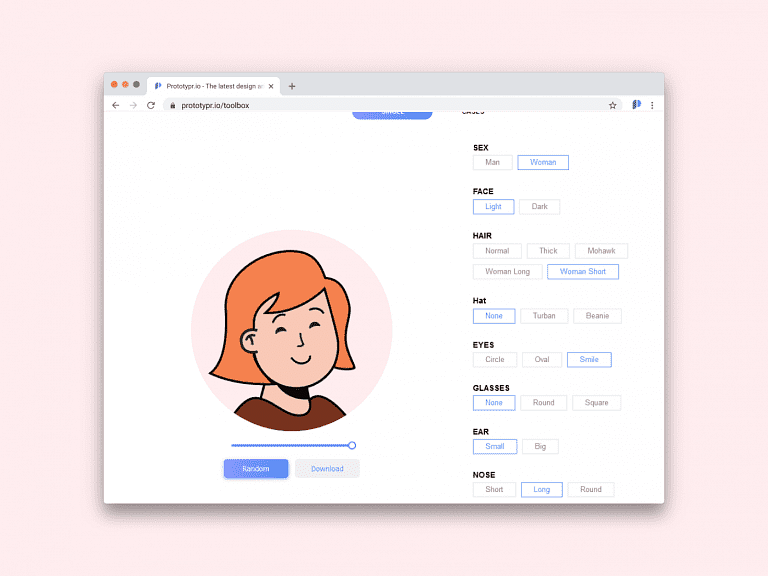 Nice Avatar – react component for generating avatars.
Do you need an icon that will virtually present you on the web, forums, games, or something else?
On the Nice avatar select the parameters that suit you, such as sex, eyes, hair, nose, mouth, etc., and create and download your avatar.
Instead, you can choose a random avatar with one click and download it.
So simple. Find it!
Related tools
Minimal Avatars – Animated Avatars
Toy Faces 3D Avatar Library