Contributors
Write with us →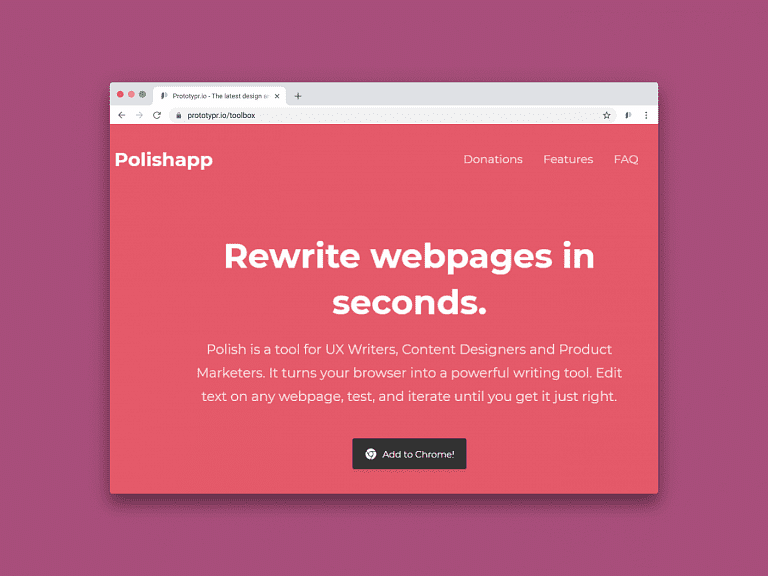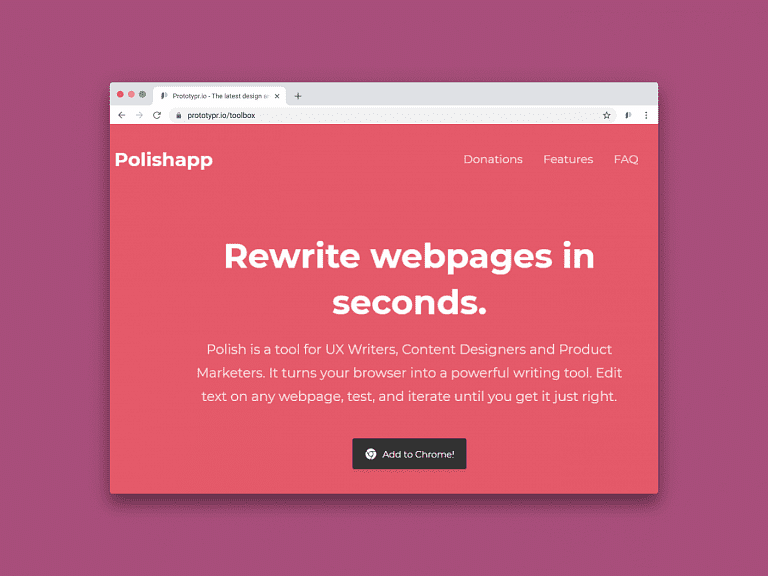 Polish is a powerful tool for UX writers, content designers, and marketers.
Forget the outdated screenshots and spreadsheets, just edit the content on any website and see your edits within the site layout.
With element selector, learn to navigate through HTML blocks and understand its semantic, so you can optimize for SEO.
The most important features of Polish:
Work on the source of truth – any text on the website is editable,
See changes in context – watch your text meet the layout,
Designed with writers in mind – features like spell-check, undo, style adjustments will help your creativity.
And one more thing, it supports emojis!
Download it, browse to any website, turn Polish on and make the site editable.
Easy as a mouse click. Try it!