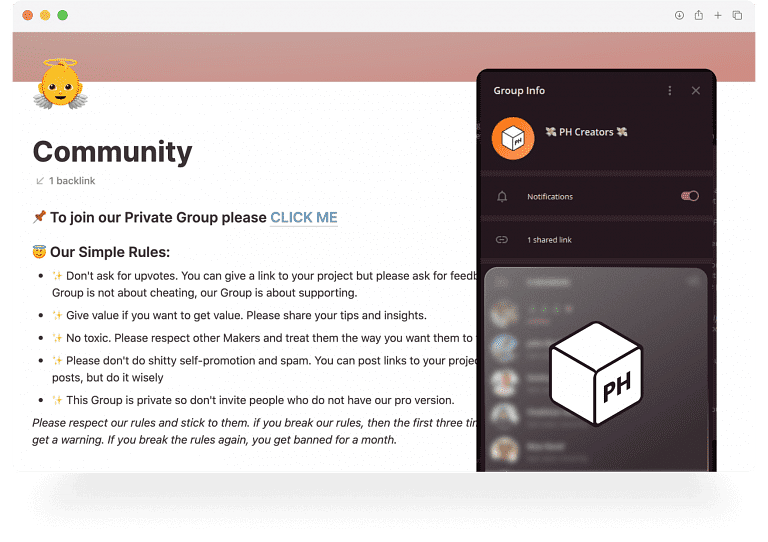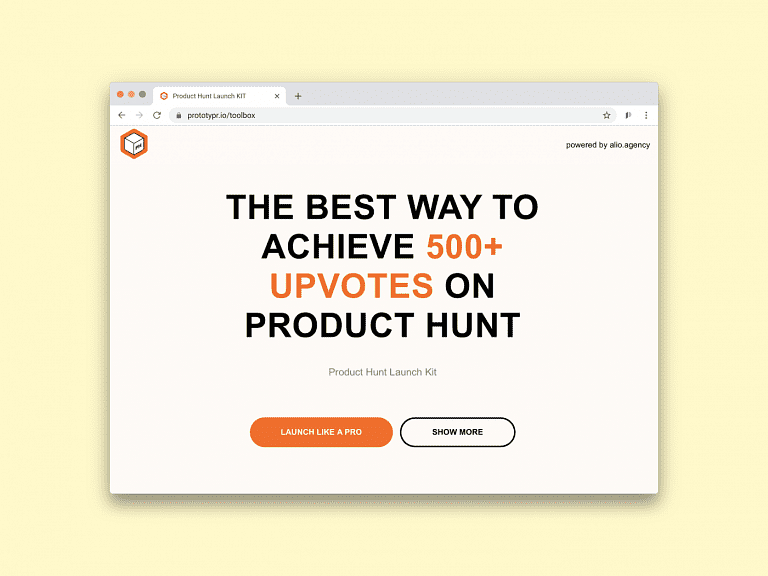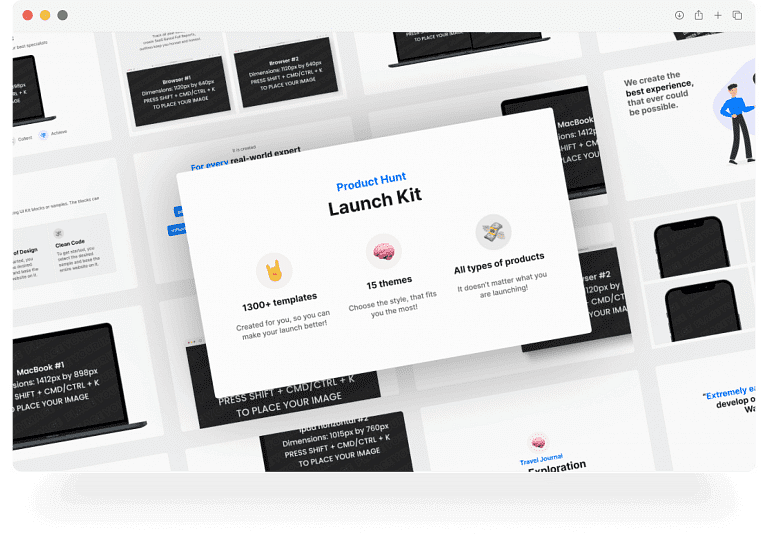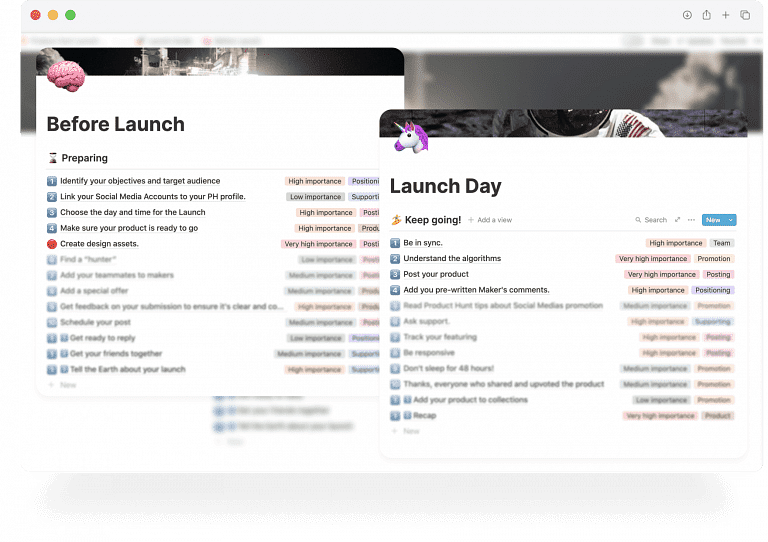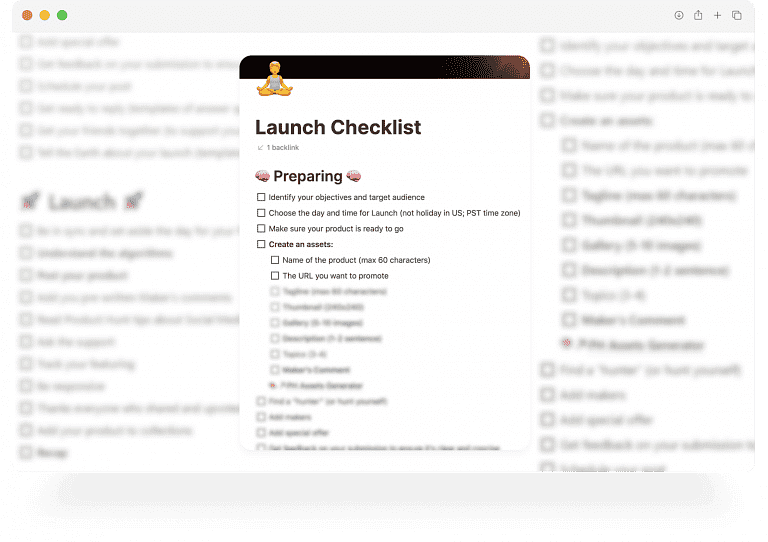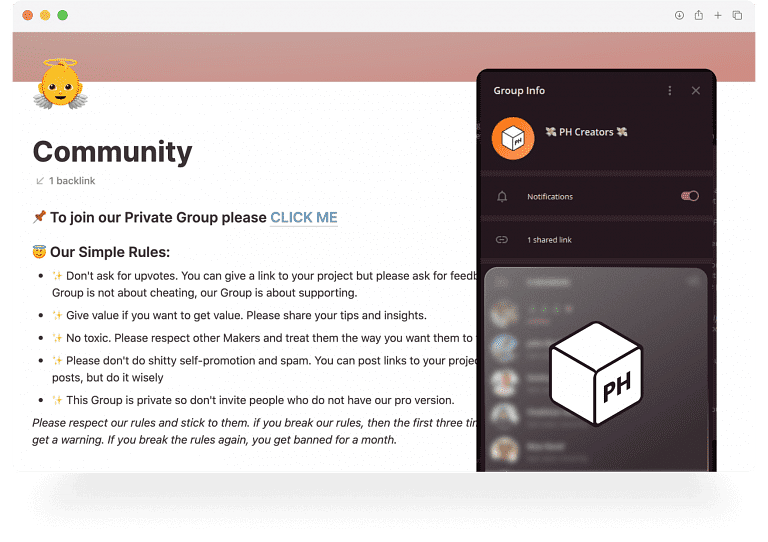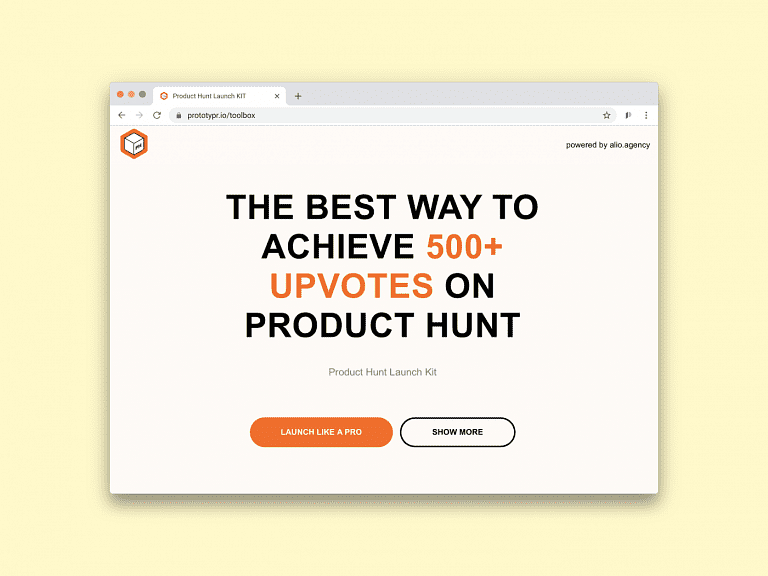 Product Hunt Launch Kit is a go-to, must-have pack for indie makers and indie hackers. 😻
Launching on PH can be incredibly frustrating, especially when you're new to it. Putting your first product out on the market is nerve wrecking enough, so you don't need another worry, right? If that's you, this kit is definitely for you. 
The pack includes well researched tactics and methods to get your product out on PH and get it to top ranking.
🔬 2 months on R&D
📖 Detailed 25-step launch guide
🎨 1300+ Design Assets
💙 Exclusive community for creators
And more coming up!