Contributors
Write with us →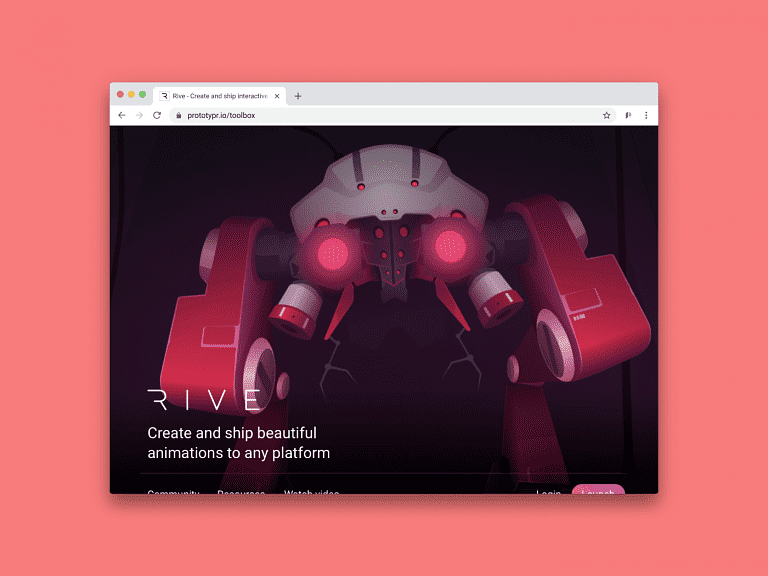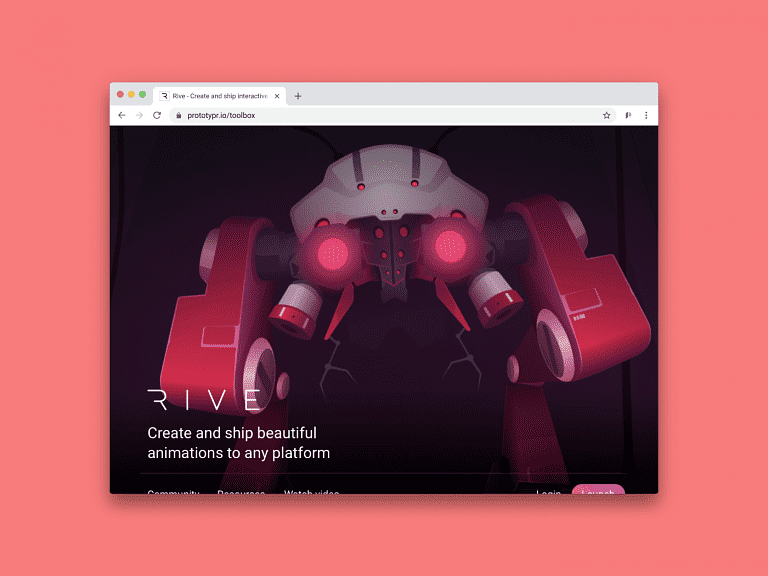 Create and ship beautiful, interactive animations! 
Rive is a real-time animation tool made with collaboration and performance in mind. This way, the platform includes two core parts:
Collaborative Editor – allows you to create motion graphics that respond to different states and user inputs.
Runtimes – lets you load your animations on websites, apps, and games. Also, it's open-source and optimised for each platform, so your files look and behave the same way on all of them.
Rive currently supports web, iOS, Android, Flutter, and C++. 
Related tools