Contributors
Write with us →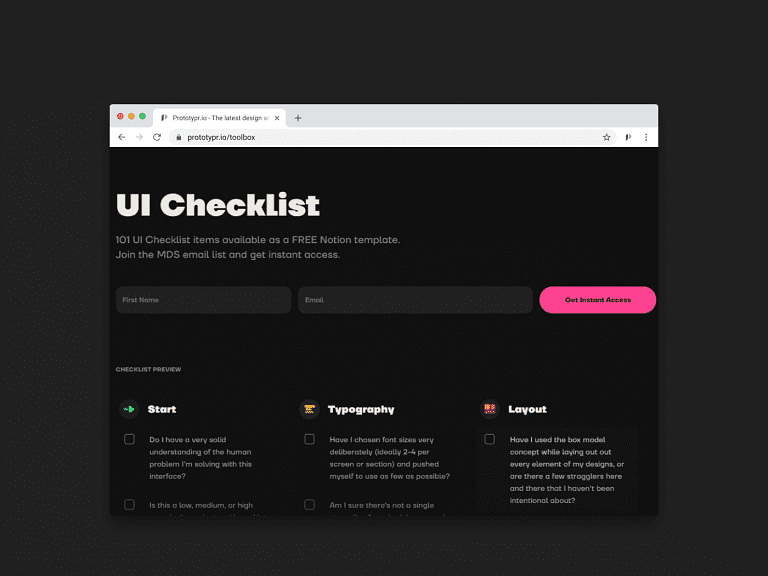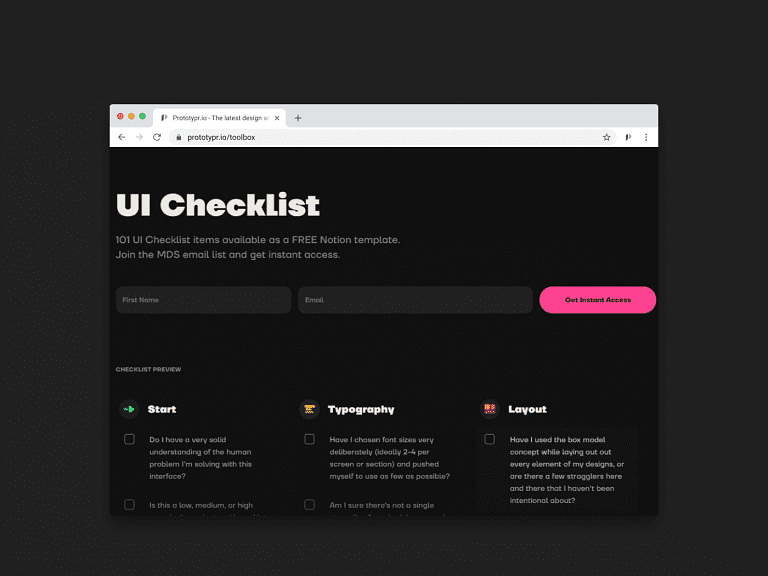 Shift Nudge is an online educational platform for designing beautiful and functional interfaces.
In addition, you can use 101 UI checklist items available as a free Notion template to self-critique your design.
There are 8 of them on the checklist preview you can ask yourself to create great visual designs.
But, the most important is one question:
Critique – Have I downloaded the FREE Shift Nudge UI checklist that contains 101 items to self-critique my own design?
If not, download all 101 items.
Also, you can join the MDS email list and get instant access. Get it!
Related tools