Issue #199: Figma Interactive Components, and Toy Faces 👉 Crypto Art
How Amrit turns his 3D avatars 🧑🏾‍🎨 into Crypto Art, Figma Interactive Components is in beta, and Olvy has launched for all your release notes!



‌
What's new this week?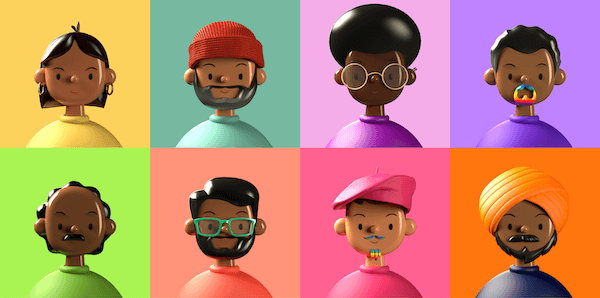 Crypto Art (Toy Faces), by Amrit Pal Singh
Hype topics this week are Figma's interactive components, and Crypto Art (of course)! Here's this week's highlights:
Until next week 👋
Check out the projects that caught our eye this week:
See what factors affect pricing, learn about the different pricing methods, and find out how to fairly price your design.
Microcopy can sometimes be hard to read. In this article, Nitish takes you through the crucial factors that affect legibility in user interfaces, so you can provide your users with better experiences.
Prototypes are an amazing way to showcase your product idea to a client. What if they could feel a bit more… real? This step by step guide helps you build your first AR-enabled prototype in Figma, so you can do just that.
Collaboration between engineering and design isn't a straightforward business. And simply talking and sitting next to each other won't solve all our design / engineering problems. What can designers do to help bridge that gap? 

Created with Letter.
Brought to you by Useberry.
4 Park Road, Thornton Cleveleys, Lancashire, FY5 5HG, United Kingdom
‌
‌