Introducing Prototypr Projects
Create a portfolio from links 🔗
Introducing the new Prototypr 'Projects' feature 🎉! You can now show off your work to prospective employers by creating a very simple portfolio right here on Prototypr, just by pasting links.
After launching the new 'People' page last month, Projects makes those profile pages even more useful! We'll be highlighting profiles and projects in future newsletters and through our social networks to help people find jobs in these challenging times. Check out a few examples below: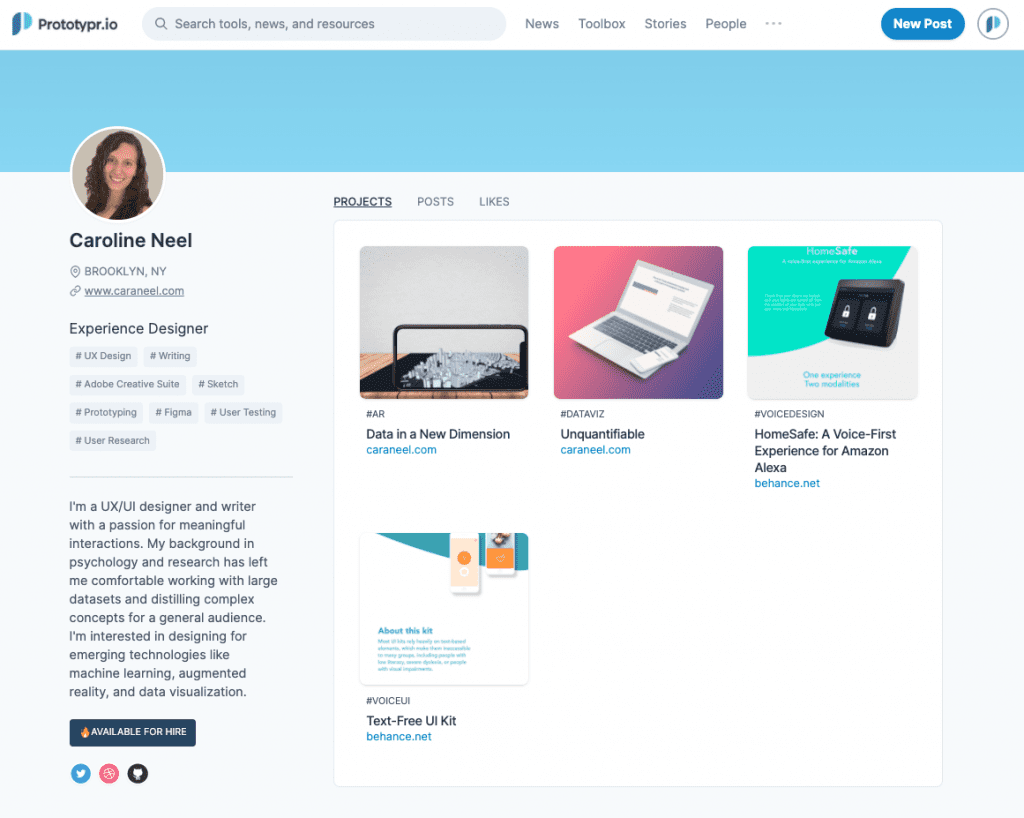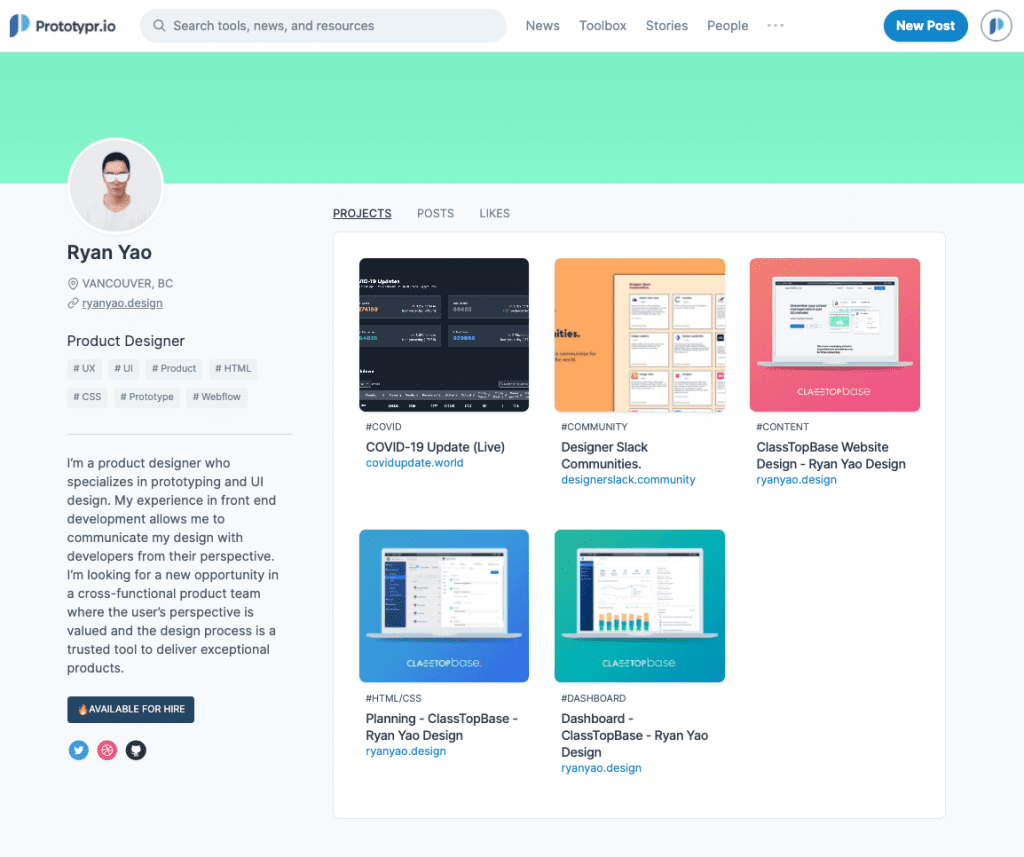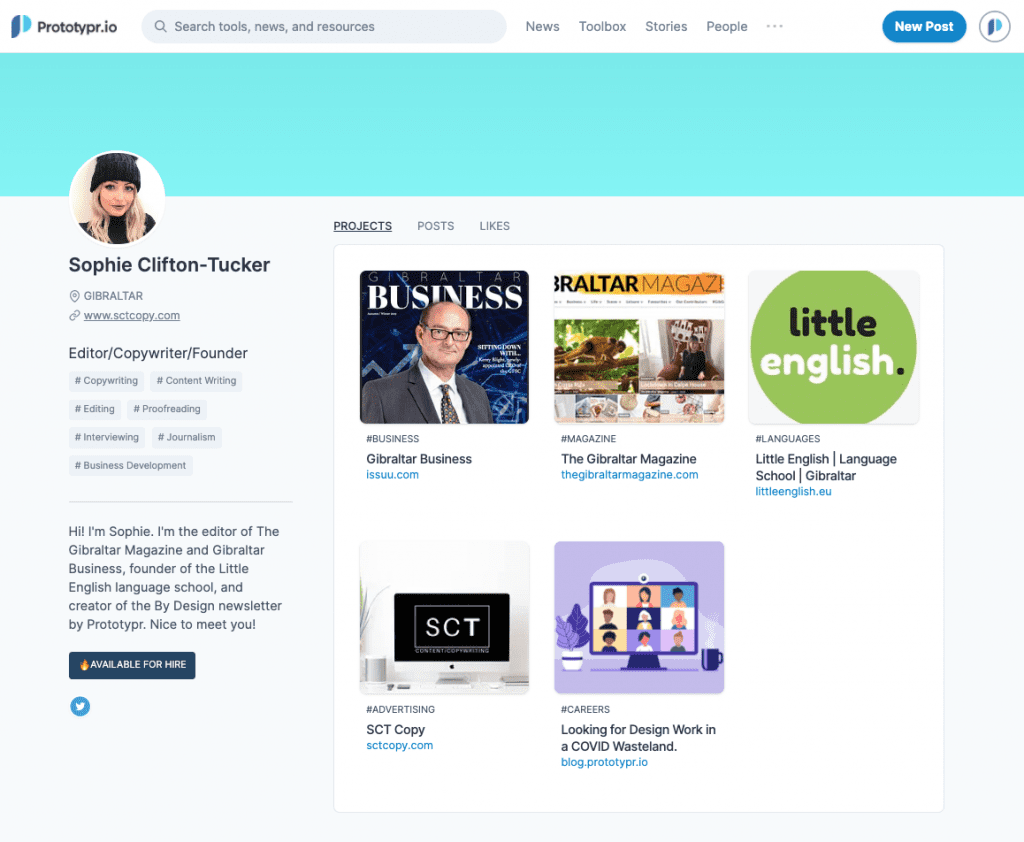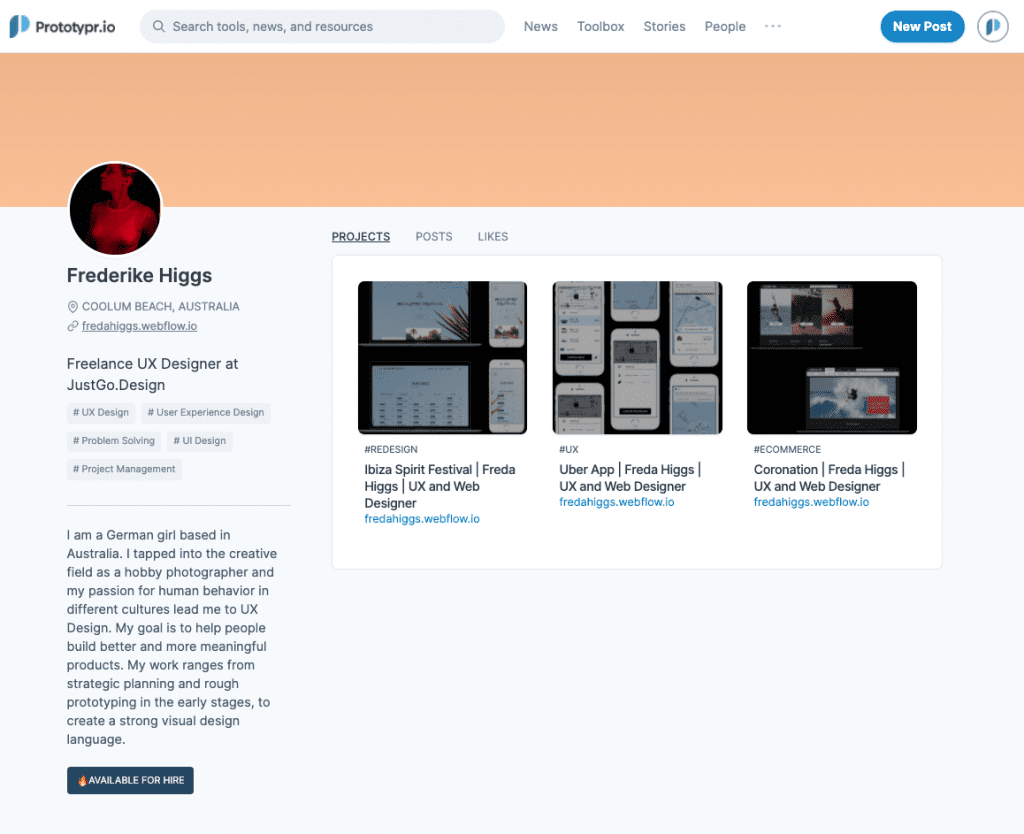 Add your projects
Head on over to your profile page (click 'My Profile' from the profile menu):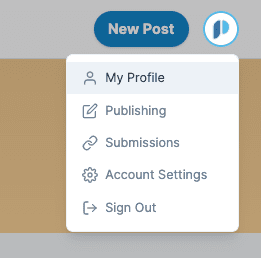 Click the 'Add Project Link'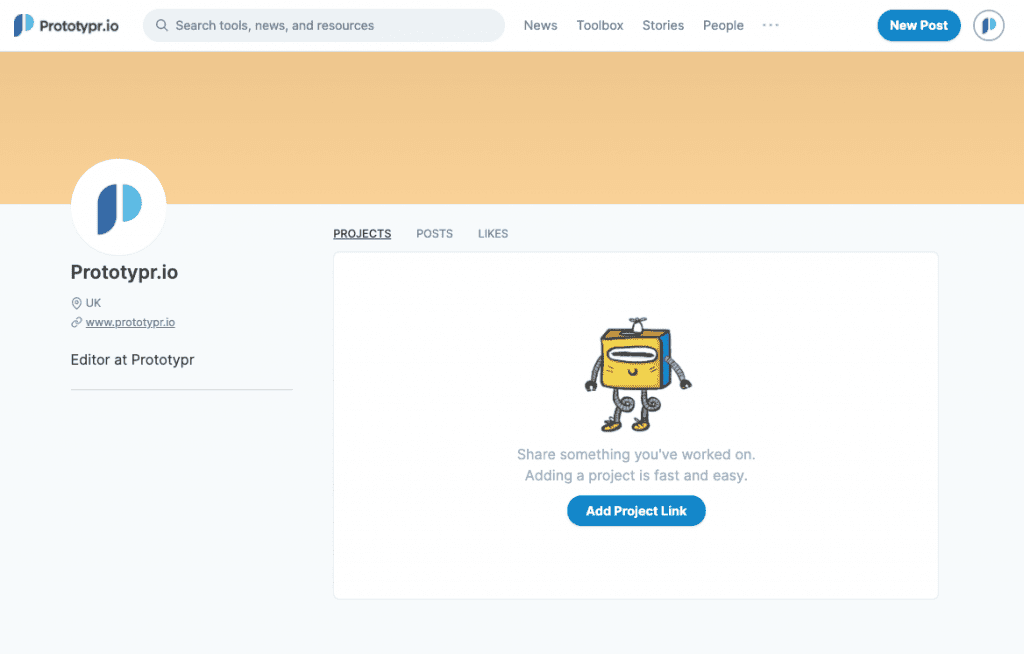 Paste your project link, and update the description: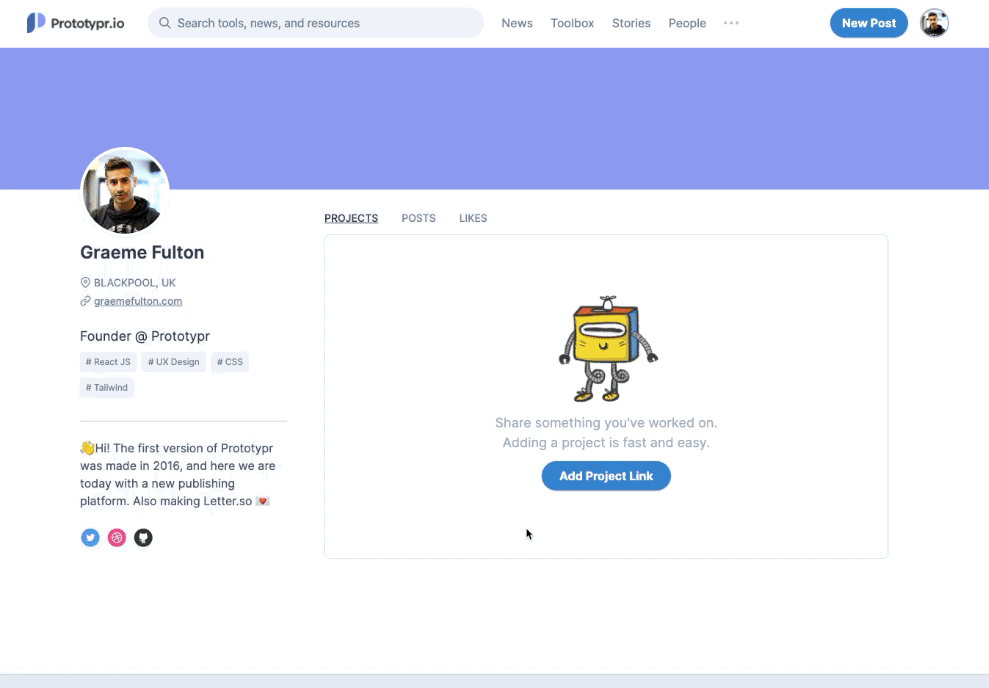 That's it! We'll add improvements as we hear feedback, and see how people use it. Get in touch on Twitter if you have any suggestions!