Contributors
Write with us →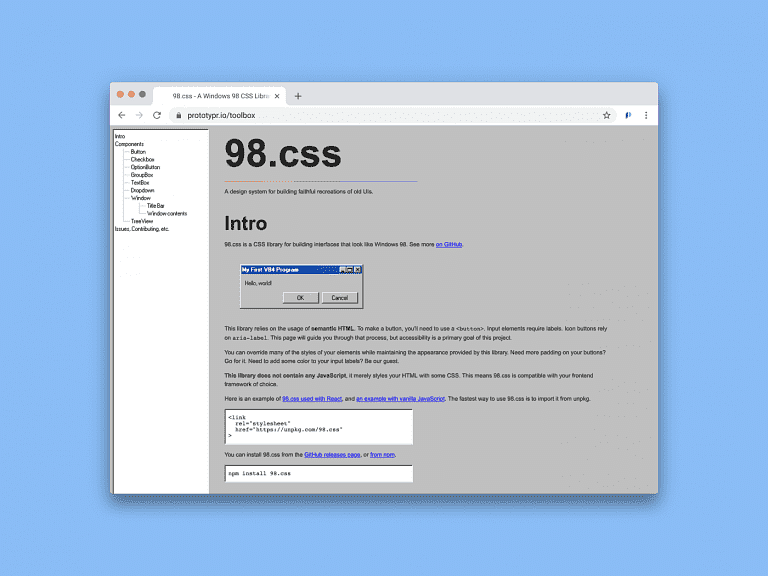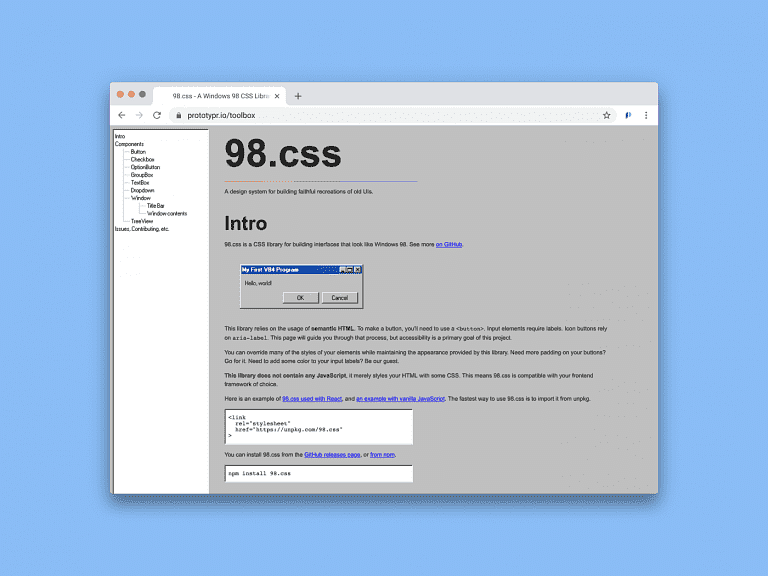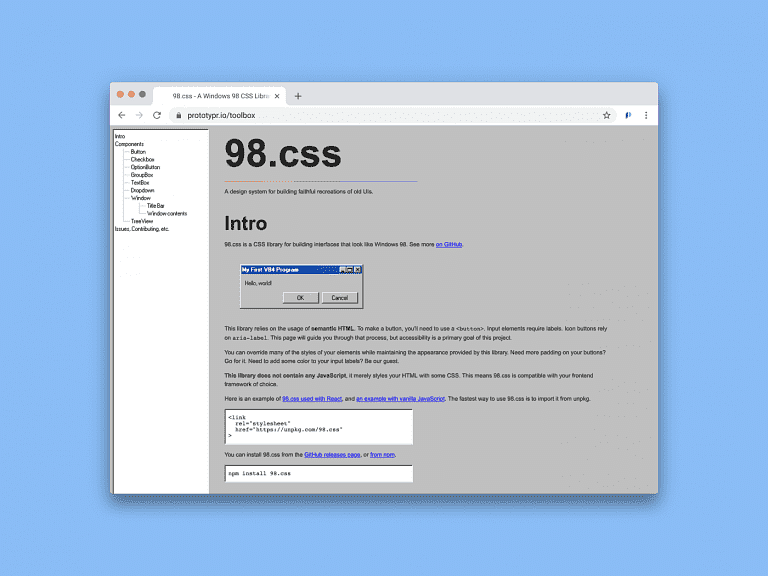 Who likes a bit of nostalgia? If you were alive through the 90s, you'll remember this classic Windows UI. Now you can bring it back with this "design system for building faithful recreations of old UIs".
98.css is a CSS library for building interfaces that look just like Windows 98. It has components like:
Buttons
Checkboxes
Text Boxes
Dropdowns
Everything you need to recreate Window 98 on the web. It's also open source, made by Jordan Scales.