Contributors
Write with us →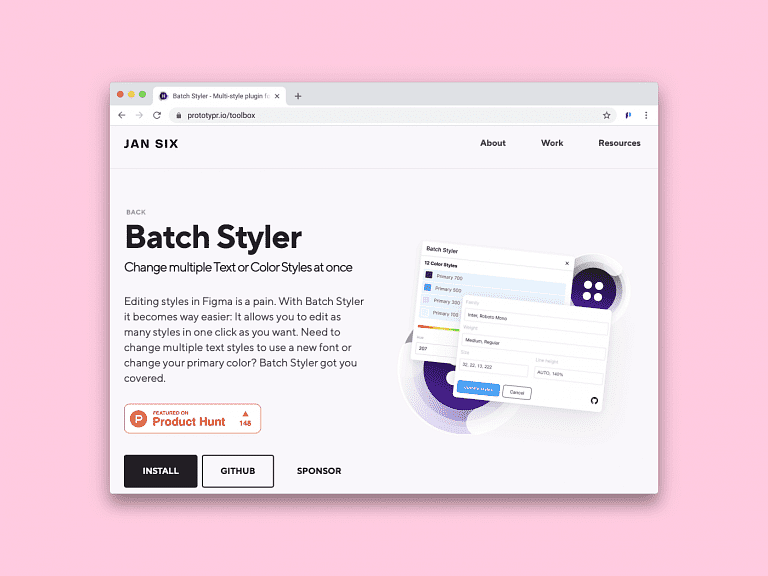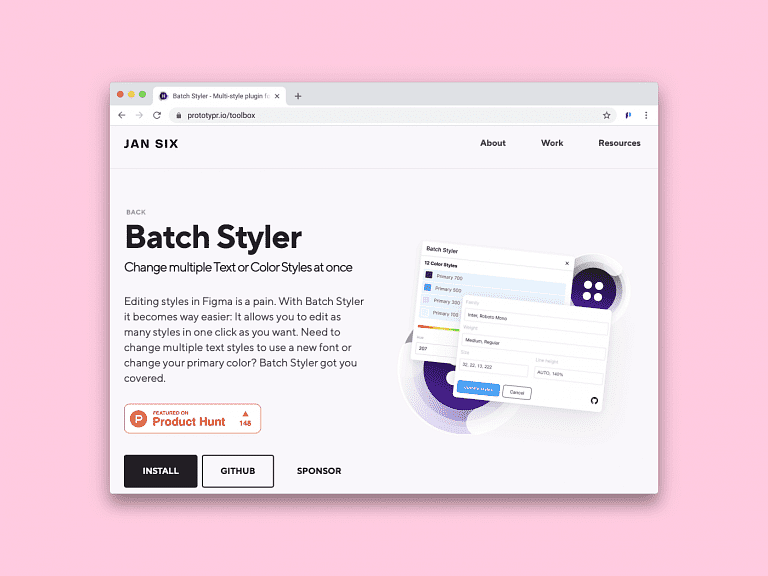 How many times have you needed to edit typography or colours in Figma, and struggled to do it fast?  
The need to edit a base typography or edit colours quickly was missing in Figma badly.
– Jan Six (maker)
So, that's where Batch Styler comes in. This Figma plugin makes it easier to bulk edit typography and colours on your Figma projects. It enables you to:
Change typography across all styles
Remove styles in bulk 
Change style descriptions 
And more! 
Related tools
Artify Illustrations for Figma