Contributors
Write with us →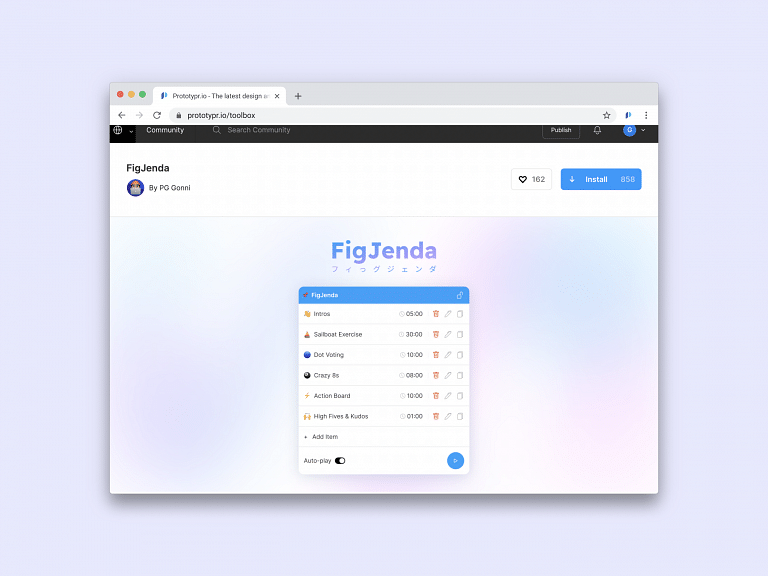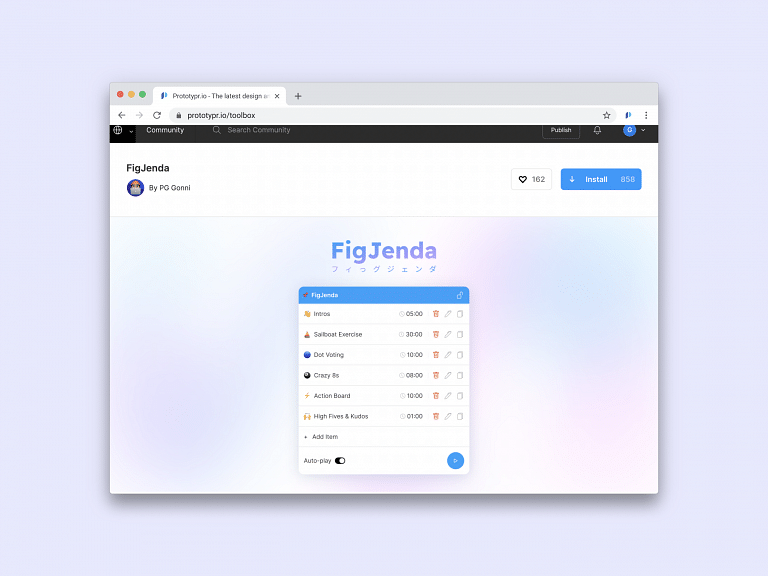 FigJenda – the Winner of the 2022 Figma Community Awards for Favourite Widget for Team 🏆! Just a button away from achieving your day-to-day planning.
This plugin helps you to set up and run your workshops effectively, with a built-in timer to move you onto the next tasks.
With FigJenda you have access to:
Built-in timer
Shared timer
Template gallery
8 native Figma themes
Just add your agenda items, set the duration ⏱, and off you go!
Related tools
Presentation Plugin for Adobe XD
Artify Illustrations for Figma