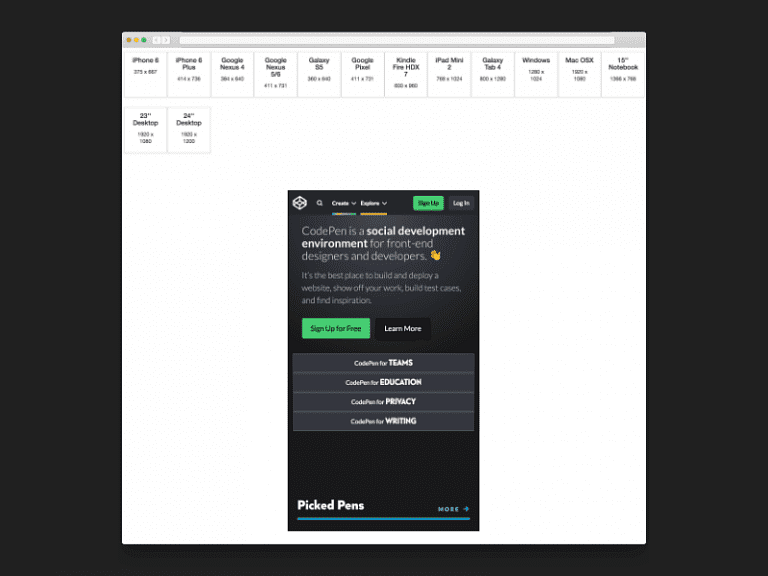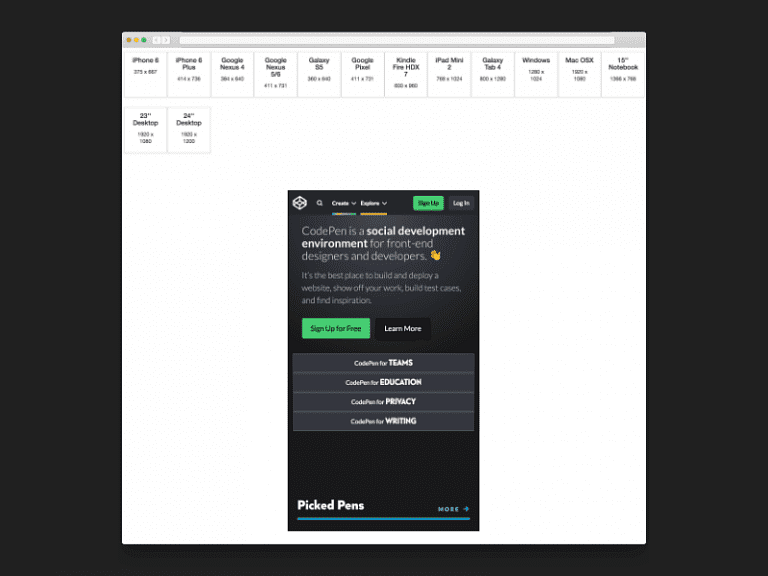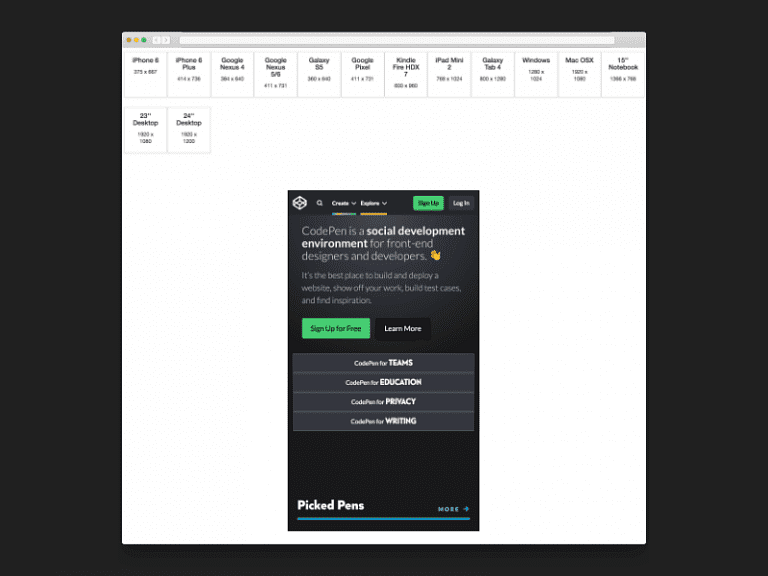 [post_gallery]
Description
Responsive Design Checker is a tool to test how responsive is your website across different devices and screen sizes.
You can test the design responsiveness of your website on mobile, tablet or desktop. Just add the url of website to be tested in the input field and then click on 'test' button.
You can view the responsiveness of your website across devices by clicking on different screen/device configurations.